No New Superman Movie??? (At Least for a While)
This article over at MTV with DC Entertainment's Diane Nelson does not bode well for Superman fans: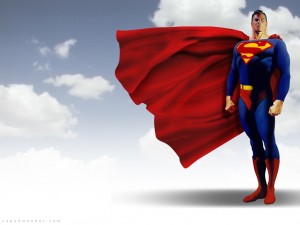 "We actually don't have any current plans for Superman," said Nelson when asked if the new environment (and the recent legal decision regarding the character) made a "Superman" movie more or less likely in the near future.
We recently ranked Superman as one of the most important properties for WB to prioritize in their new, movie-friendly arrangement regarding DC, so it was interesting to hear that the company currently has no plans for the Man of Steel.
Nelson then reiterated her stance on the lack of action on the Superman front, while acknowledging the character's importance in the DC universe.
"We've obviously done a lot of great things behind the property in our history, and it's a key part of the family, but we don't have current plans behind Superman," she said."
Sorry fans, at least you have Smallville right?