Nicolas Cage Will No Longer Play Villain in "Green Hornet" Movie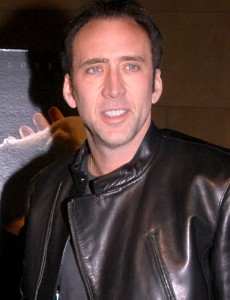 That's right. According to the Hollywood Reporter's "Heat Vision" blog, Nicolas Cage will no longer be playing the role of the "Green Hornet" villain in the upcoming movie.
Sources say that "the actor and the studio were not able to come to terms on a deal." The funny thing is that there are many people wondering if the deal gone south is actually a bad thing.
So the question is – who will replace Cage? Luckily for director Michel Gondry and Columbia Pictures, none of the scenes featuring Cage's character were filmed yet. So it isn't a huge hit to the film. Now we will have to wait and see who they choose. Hopefully we won't be disappointed… again…