Newest Batman Villain Revealed at Comic Con for 'Arkham Origins' Releasing October 2013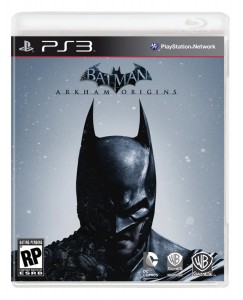 Just a little PSA update for you guys.
Right now in the smoldering heat of Southern California there's a little thing going on. It's no big deal, really. Just a little something called Comic-Con. Maybe you've heard of it?
A few hours ago a new trailer for Batman: Arkham Origins was released, showcasing one of the many new villains Batman must face. She looks deadly in more ways than one.
Ladies and gentleman, meet Copperhead.
I'm digging her animalistic fighting style, short haircut and use of poison.
Batman: Arkham Origins is available for pre-order now on PC, Xbox 360, PS3 and Wii U. Release date is October 25, 2013.