New Title for Upcoming Michael Moore Film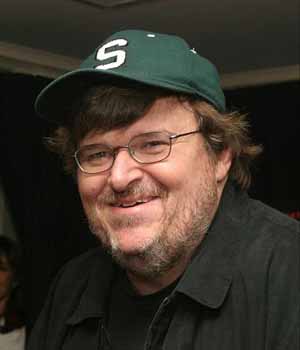 It was announced yesterday that the new title for Michael Moore's latest film will be, "Capitalism: A Love Story." The film will be released by Overture Films on October 2, 2009 in the United States. Paramount Vantage will handle international distribution. This latest film will revolve around "the disastrous impact that corporate dominance and out-of-control profit motives have on the lives of Americans and citizens of the world," according to Moore.
When asked why Michael Moore chose the title, and referred to it as a love story, he said that, "It will be the perfect date movie. It's got it all — lust, passion, romance, and 14,000 jobs being eliminated every day. It's a forbidden love, one that dare not speak its name. Heck, let's just say it: It's Capitalism."
ABOUT OVERTURE FILMS
Overture Films (www.overturefilms.net ) develops, produces, acquires, and distributes feature length, theatrical motion pictures worldwide. The studio is a wholly owned unit of Starz Media, a controlled subsidiary of Liberty Media Corporation attributed to the Liberty Capital Group. Its affiliated companies, Anchor Bay Entertainment and Starz Entertainment, make the films available domestically to viewers via home video, premium television, Internet and other outlets.
About Paramount Pictures Corporation
Paramount Pictures Corporation (PPC), a global producer and distributor of filmed entertainment, is a unit of Viacom (NYSE: VIA, VIA.B), a leading content company with prominent and respected film, television and digital entertainment brands. The company's labels include Paramount Pictures, Paramount Vantage, Paramount Classics, MTV Films and Nickelodeon Movies. PPC operations also include Paramount Digital Entertainment, Paramount Famous Productions, Paramount Home Entertainment, Paramount Pictures International, Paramount Licensing Inc., Paramount Studio Group, and Worldwide Television Distribution.