Restaurant Review – The Stable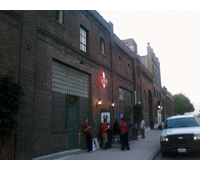 Located online canadian pharmacy off of Cherokee St, The Stable provides plenty of drink choices, and a small, but delicious food menu.
The brew house came full of surprises – starting with their beer selection. discount code united pharmacy Have I mentioned I really like beer? With a selection of over 70 beers (updated weekly), and enough spirits to mix whatever you please, The Stable wont leave you feeling thirsty. They even brew their own house beer, and distill their own spirits. For the beer connoisseurs in Saint Louis, you wont be let down. The Stable prides itself on having beers that you probably haven't heard of before. So even those beer experts out there can find something new and different to wet their whistle.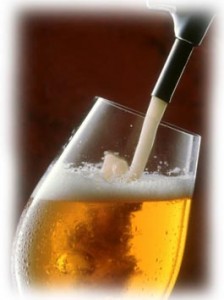 The food menu at The Stable also came full of surprises. I started my meal with their fava bean and artichoke brulee. A mix of beans, artichoke hearts, and cheeses: it was like spinach dip, only more delicious. Something I highly recommend for your first visit. For my entrée I treated myself to their steak grinder. A simple mix of tender steak, topped with mozzarella cheese.
The Stable also offered a few other surprises. Did you know they chose the name because the building use to house the horses that transported the Lemp-Falstaff brews? Staying true to their name, the restaurant has a rustic nostalgic feel (never mind those shiny distilleries). Everything from their ancient looking menus to giant dark wood bar will suck you into the atmosphere. If you get there before the live music starts, it would make a great place to take your special someone on a date – or an awesome stop for you and your friends to grab some great eats and even better drinks. Be sure to try to find the full size skeleton hanging from the rafters!
You can check out their website, and full food menu by following this link.
thestablestl.com