New THOR HD Trailer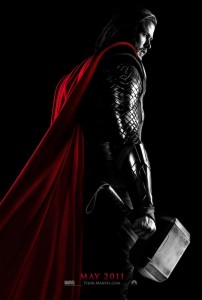 My thoughts before the new trailer: Based on what I had seen so far, I have not been all that impressed.  The special effects look good, but there is just something about it that was rubbing me the wrong way.  It may have been the fact that it seemed to be trying so hard to have this epic and grand feel, and for me, it came off over the top and campy.  But I still didn't want to dismiss the film yet because I like the cast, and I like the thought of Kenneth Branaugh directing.
My thought after the new trailer: They really havent changed.  The comedy that is sprinkled in the trailer didn't work for me.  It also seems weird that the trailer spends quite a bit of time on Earth when I have read that the actual film is quite the opposite.  Check it out for yourself below.  I know that there are plenty of people that have loved the footage they have seen so far.
Agree or disagree with me?  Let me know in the comments below.
[hdplay id=299 width=595 height=375]