NEW PHOTOS AND SYNOPSIS FOR SILENT HILL REVELATION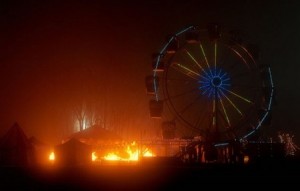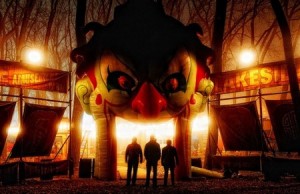 I remember the first time I played SILENT HILL.  I was absolutely terrified.  Granted I was younger, but the game truly is very creepy.  As a result I had very high hopes for the first film.  Plus, the director Christophe Gans was the man behind one of my favorite foreign films BROTHERHOOD OF THE WOLF.  Visually the film was amazing and had some very creepy elements.  But overall I felt that it did not live up to its potential.
The movie was not exactly a box office smash domestically, but it made quite a bit of change worlwide.  So of course the studio wants a sequel to make even more money.  Let's just hope that the film impresses fans and critics more than the first one.  Now we have a synopsis and a couple of photos to get us excited.
Silent Hill: Revelation 3D is based on the acclaimed survival horror videogame franchise by KONAMI and is the sequel to Hadida and Carmody's earlier Silent Hill directed by Christophe Gans. For years, Heather Mason and her father have been on the run, always one step ahead of dangerous forces that she doesn't fully understand. Now on the eve of her 18th birthday, plagued by terrifying nightmares and the disappearance of her father, Heather discovers she's not who she thinks she is. The revelation leads her deeper into a demonic world that threatens to trap her in Silent Hill forever.