NEW IMAGES FROM TRANSFORMERS: DARK OF THE MOON AND CAPTAIN AMERICA
In anticipation for the new trailer that will be released later this week, the marketing team behind Transformers: Dark of the Moon will be releasing a new image from the film every day this week.  They start the week out right by giving fans a look at the newest villain in the franchise, Shockwave.  Check back later this week to watch the new, must-see trailer.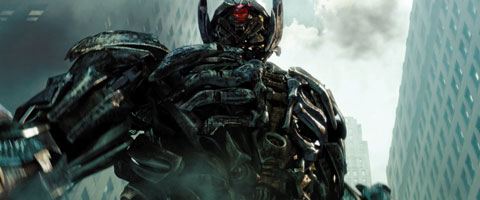 Captain America: The First Avenger is one of my most anticipated films of the summer.  I have said this on the site multiple times so this is nothing new.  But what is new are these stills from the upcoming film.  While the battle damaged Cap is nothing too exciting, the on-the-set photos featuring Samuel L. Jackson are certainly buzzworthy.