VERA FARMIGA SET TO STAR ALONGSIDE RYAN REYNOLDS AND DENZEL WASHINGTON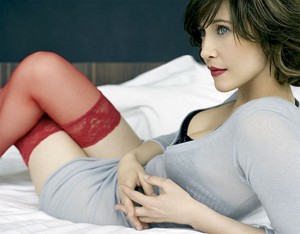 I have to be honest.  I had never heard of SAFE HOUSE until I sat down to write this article.  But the film has some great things going for it particularly a great cast and a plot that intrigues me.
The film stars Ryan Reynolds and Denzel Washington with a plot synopsis on IMDB that reads "When a group of villains destroy a CIA-operated safe house, the facility's young house-sitter must work to move the criminal who's being hidden there to another secure location."
Currently filming, SAFE HOUSE is the first english language film from director Daniel Espinosa.  His other feature films include EASY MONEY, OUTSIDE LOVE, and BABYLONSJUKAN.  No, I have never seen or heard of any of those films.
Ms. Farmiga has been cast as a CIA operative set to supervise Reynold's character. 
Everything I have seen that Farmiga has starred in I have loved.  This film has caught my interest.  Be sure to check back for more information regarding the film.  I will be sure to post everything that comes in.