Nelly To Host St. Louis Radio Show on Hot 104.1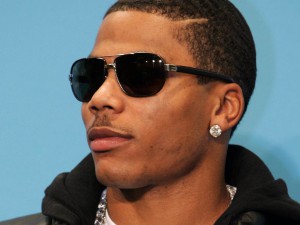 St. Louis recording artist Nelly is about to make his debut on the other side of the table. That is, sitting in the host's seat.
Hot 104.1 afternoon host Staci Static is taking maternity leave, and who better than St. Louis' own Nelly to fill in? Nell is going to host the 3-7pm shift for Static for about a month. Not only will he be playing music on the show, but he will also conduct interviews.
Here is the official press release from Hot 104.1:
WHHL-HOT 104.1FM has officially announced Grammy award-winning recording artist Nelly as it's newest on air personality in afternoon drive. Nelly will take over the Hot 104.1 FM weekday afternoon airwaves beginning August 11 from 3 p.m.-7 p.m. Hot 104.1 FM is thrilled to have the man who put St. Louis on the map in the hip-hop community with charted songs "Country Grammar," "Air Force Ones" and "It's Getting Hot in Here." Station Manager, Shawneen Thompson and Program Director Mickey Johnson are "thrilled to bring St. Louis radio into the national spotlight by featuring the celebrity star power of Nelly."