NBC reveals their 2012-12 Schedule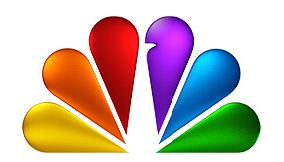 NBC is the first out of the gate to announce their 2012-13 Fall Lineup.
NBC has completely revamped their lineup for the Fall with adding two more days of Comedies and a total of seven new Comedies. "Go On", "The New Normal", "Animal Practice", and "Guys With Kids" will debut in the Fall while "1600 Penn", "Save Me", and "Next Caller" will be held off until the Midseason.
Dramas aren't forgotten as well as they are adding five new Dramas to their lineup. "Revolution" and "Chicago Fire" will debut in the Fall and "Infamous", "Hannibal", and "Do Not Harm" will come in the Midseason.
Thursday Nights will stay similar to last season with few changes as "Up All Night" stays there and "Community" will be paired with "Whitney" on Friday Nights. "30 Rock" also moves into the 7pm CST spot (as opposed to 7:30 from last season). "Parks and Recreation" also permanently moves into the 8:30pm CST spot.
"The Voice" will also make a Fall debut for the first time in the shows history. The bad news came for fans of "The Biggest Loser" as it is not on the Fall schedule as the producers are looking to revamp the show because of falling ratings. "Smash" fans don't panic as it is slated to make a Midseason debut.
Here's the complete Fall 2012-13 Schedule
(All times are Central Standard and new shows are in ALL CAPS)
MONDAY
7-9 p.m. – "The Voice"
9-10 p.m. – "REVOLUTION"
TUESDAY
7-8 p.m. –"The Voice"
8-8:30 p.m. – "GO ON"
8:30-9 p.m. – "THE NEW NORMAL"
9-10 p.m. – "Parenthood"
WEDNESDAY
7-7:30 p.m. – "ANIMAL PRACTICE"
7:30-8 p.m. – "GUYS WITH KIDS"
8-9 p.m. – "Law & Order: Special Victims Unit"
9-10 p.m. – "CHICAGO FIRE"
THURSDAY
7-7:30 p.m. – "30 Rock"
7:30-8 p.m. – "Up All Night"
8-8:30 p.m. – "The Office"
8:30-9 p.m. – "Parks and Recreation"
9-10 p.m. – "Rock Center with Brian Williams"
FRIDAY
7-7:30 p.m. – "Whitney"
7:30-8 p.m. – "Community"
8-9 p.m. – "Grimm"
9-10 p.m. – "Dateline NBC"
SATURDAY
Encore programming
SUNDAY (Fall 2012)
6- 7:15 .pm. — "Football Night in America"
7:15-10:30 p.m. — "NBC Sunday Night Football"
SUNDAY (Post-football/Winter 2013)
6-7 p.m. – "Dateline NBC"
7-8 p.m. – "Fashion Star"
8-9 p.m. – "The Celebrity Apprentice"
9-10 p.m. – "DO NO HARM"