NBC gives 'Chuck' 6 more episodes and cancels 'Trauma'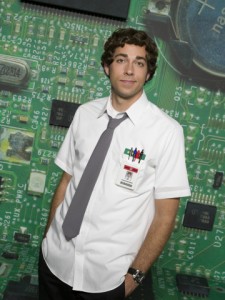 I have some good news for you, and some bad news. First the good news is that NBC has ordered another 6 episodes of its spy comedy series Chuck. This brings Chuck up to 19 episodes to air this season, bringing it's total to three shy of a full season, which is considered 22. Chuck, which has had its ups and downs, has always performed solidly, but never spectacularly.  Although, NBC is having trouble finding any scripted shows that work now, so Chuck is now one of its better performing shows. The series was not expected to return until March, after the Winter Olympics had aired. Although with the network struggling at the moment, it appears that Chuck will most likely be moved up to a January premiere date.
And here is the bad news. I'm sorry if any of you have gotten into NBC's Trauma, but it appears it is toast. This is the second show they canceled (the other being Southland before it aired its order of its second season), and it appears that the network has never been worse off in programming.  This is a big fall for the once strong NBC.  NBC at one time was the strongest network on air with shows such as Friends, ER, Frasier, etc. They continually fall in last place, and are struggling to keep up with the rest of the networks.
I never watched Trauma, so I can't feel too bad about it being canceled. I'm a bit tired of procedurals so I'm fine with it moving on and a good show like Chuck picking up its slack. Chuck which might have already been canceled in previous years at NBC, is benefiting greatly to the ill times at the network. There is a very good chance the show will be kept around for another couple seasons so the show can be dropped into syndication. The investment has already been made, why not keep it around for a while longer and see a larger return?