My Most Anticipated Films of 2011 Part 2
Click here to read Part 1.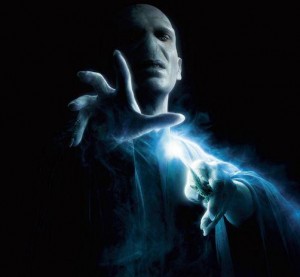 Title: Harry Potter and the Deathly Hallows Part 2
Directed by: David Yates
Starring: Daniel Radcliffe, Emma Watson, Rupert Grint, Ralph Fiennes
Release Date: July 15, 2011
Synopsis: The final adventure of Harry Potter as he attempts to bring an end to his nemesis, Lord Voldemort.
Why am I excited: I have loved the film's so much, and for me, they have just gotten better with each one.  But I was underwhelmed with Harry Potter and the Deathly Hallows Part 1.  It just wasn't a complete film to me.  Not a complete story.  So I am not excited to see Part 2 because of the huge battle scenes and the final confrontation between Voldemort and Harry.  While those are going to be great and awesome, I am excited to see Part 2 so that the Deathly Hallows can feel like a complete film.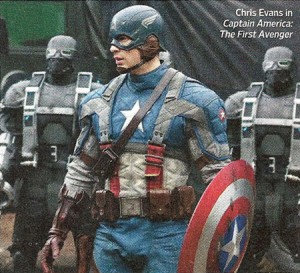 Title: Captain America: The First Avenger
Starring: Chris Evans, Hugo Weaving, Hayley Atwell
Directed by: Joe Johnston
Release Date:  July 22, 2011
Synopsis: Horrified by the newsreel footage of the Nazis in Europe, Steve Rogers is inspired to enlist in the army. However, because of his frailty and sickness, Rogers gets rejected, but later offered the opportunity to take part in a special experiment called Operation: Rebirth. After weeks of tests, Rogers is administered the Super-Solider Serum and bombarded by "vita-rays," awakening from the treatment as Captain America. Armed with his indestructible shield and battle savvy, Captain America embarks on a war against evil.
Why am I excited: While Chris Evans kind of sprang up quickly as the choice to play the title character, I think he was the right man for the job.  He has certainly bulked up as much as he could to look the part.  Hugo Weaving is the perfect villain.  In a summer full of superheros, this is the one that I am most looking forward to.  Let's just hope it doesn't disappoint.
Starring: Daniel Craig, Harrison Ford, Sam Rockwell, Olivia Wilde
Directed by: Jon Favreau
Release Date: July 29, 2011
Synopsis: A spaceship arrives in Arizona, 1873, to take over the Earth, starting with the Wild West region. A posse of cowboys are all that stand in their way.
Why am I excited: 1. The cast is superb with Daniel Craig currently at the top of his game, and Olivia Wilde looking as beautiful as ever.  2. Jon Favreau surprised the heck out of me with Iron Man.  From what I understand the studio was heavily involved with the sequel so I'm not going to hold that against him.  I'm excited to see what he can do with this story and mix of genres.  3. Sam Rockwell said earlier this week that "the film is a mix of Unforgiven and Close Encounters of the Third Kind".  Awesome!
Starring: Robert Downey Jr., Jude Law, Jared Harris
Directed by: Guy Ritchie
Release Date: December 16, 2011
Synopsis: Sherlock Holmes and his sidekick Dr. Watson join forces to outwit and bring down their fiercest adversary, Professor Moriarty.
Why am I excited: I love the first film mainly due to the chemistry and banter between Holmes and Watson.  Hopefully, the sequel continues this and does not take it to far over the top.  I am also excited to finally see Moriarty since he was just one big tease in the first film.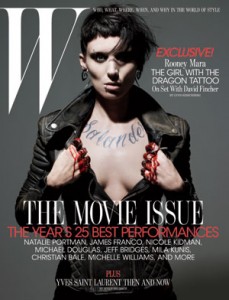 Title: The Girl with the Dragon Tattoo
Starring:  Rooney Mara, Daniel Craig
Directed by: David Fincher
Release Date: December 21, 2011
Synopsis: A journalist-turned-detective and his female associate get tangled up in the underworld when he is hired to write the saga of a powerful family.
Why am I excited:  I love the original Swedish film so when I first heard they were Amercanizing it I immediately thought of Let the Right One In.  Just another film that did not need to be remade.  Then I heard that David Fincher was directing, and my interest was officially sparked.  Will this be a hard crime drama similar to Se7en?  How much will Fincher deviate from the original?  I can't wait to find out.