Movies to Look Forward to in January
January is not exactly known to be a great month for films.  Studios dump a lot of junk this month.  All of the talk is on awards season so a lot of these films fly under the radar.  But some of these little titles might be diamonds in the rough.  Let's not forget that "Hostel" and "Cloverfield" came out in January.  While those titles may not be enough to get you to rush out to the theater, they were good genre pics that served their purpose quite well.  So join me this month in lowering your expectations, grabbing some popcorn, and just enjoying an average film that may turn out to be your guiltiest pleasure of the year.
"The Devil Inside"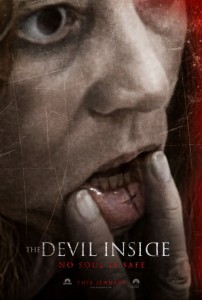 Director William Brent Bell adds to the exorcism genre this month with this "found footage" horror/thriller.  There are a lot of things going against it.  It has an unknown cast which could result in some terrible performances.  It is another found footage style film which I am personally a little sick of.  Studios seem to have to release at least one exorcism film a year which historically have been very hit or miss.  "The Rite" was awful.  "The Last Exorcism" was pretty good.  And lastly, the last film from William Brent Bell was "Stay Alive"  which currently sits at a 9% on rottentomatoes.  So why exactly am I including this on my list of possible gems for the month.  It has a pretty effective trailer.  Does that mean the finished product will be good?  Absolutely not, but it is enough to get me in the theater.
"Contraband"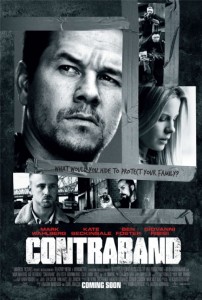 Sure Mark Wahlberg has had his share of crap films ("Planet of the Apes", "The Happening", "Max Payne"), but he has also made some of my favorite guilty pleasures including "Shooter", "The Italian Job", and "The Other Guys".  And that's what this month is all about, guilty pleasures.  The film also features Kate Beckinsale, always beautiful and will be looking even better later on the list, and Ben Foster who has been a badass in recent films including "The Mechanic" amd "3:10 to Yuma".  Will this combination result in a good action flick?
"Haywire"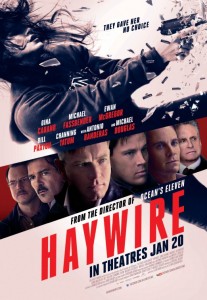 As soon as I saw this trailer I wanted to see it.  The action and fights look awesome.  The cast is pretty incredible.  And Steven Soderbergh is the man behind the camera.  It has a pretty interesting story behind the film as well.  Soderbergh saw star Gina Carano in one of her MMA fights and felt compelled to make a movie with her as the star.  So we know that Carano has the fighting chops, but will she be able to turn in a believable performance?
"Underworld Awakening"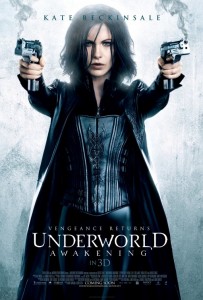 Two female led action films getting released on the same day?  With Kate Beckinsale in a skin tight latex body suit?  It's like a late Christmas.  I love the "Underworld" franchise and am not afraid to admit it.  I will say the second one is the worst of the three.  Part of this is because the story sucks in comparison.  Part of it is because Michael Sheen is the star of the third one so that was instantly going to move up on the list.  I am a bit nervous though.  I loved the "Resident Evil" films up until the fourth installment.  I am just hoping that this does not suffer the same fate.
"Red Tails"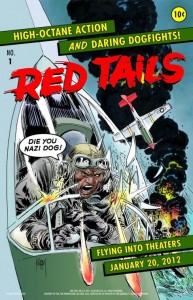 I don't really have much to say on this one.  The only thing that I think will make it worth seeing on the big screen are the aerial battles which do look rather impressive.  Otherwise I think it looks like an unoriginal script and story we have all seen before.  But I will never be a fighter pilot so it makes it fun to watch.
"The Grey"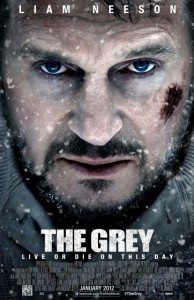 I really like Liam Neeson.  I think it's a bit ridiculous that they are making a sequel to taken.  I felt like they already somewhat did that with last year's "Unknown".  When I first saw the trailer for this film, I was worried that Neeson was getting typecast as the older bad ass hero.  The movie doesn't look like much more than that.  But if you do some investigating online you will see that the film has been shown and has received fantastic word of mouth.  Frankly, I was shocked.  The only problem with this is that it may cause a rise in expectations.  Rememeber that this is January.  Low expectations are key to your survival.
"Man on a Ledge"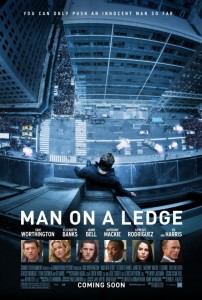 I recently watched "The Debt", and for the first time I was impressed by Sam Worthington.  I really enjoy films like this.  Where there is always much more to the story than is being let on.  Films like "Inside Man", "The Lookout", and "The Score".  It could be a convoluted mess or it could be a fun little mystery that you are trying to solve along the way.  I am hoping for the latter.  I have been anticipating this one for a while.
Realistically, it is doubtful that any of these films will end up on my list of ten best films of 2012.  But they could end up being films that I surprisingly enjoyed.  Films like this in 2011 were "The Mechanic", "The Company Men", and "The Way Back".  Are you looking forward to any of these films this month?  Is there something else that I left off my list that you are excited about?  Let me know in the comments below.