Movies About Art Thieves, In Honor of 'Trance' In Theaters Today!
Year – 1999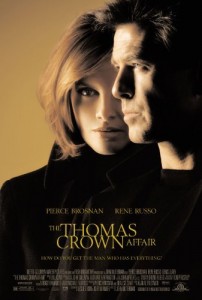 Now here's why people really steal art…because they're rich and bored. Why is it we believe that if the intended target of theft is "fancy" then the criminals must be doubly so. This predilection is made all the more mystifying given that most art thefts don't amount to much more than a "smash-and-grab" or a run-of-the-mill breaking and entering. In 2010, thieves took $100 million of art by doing little more than sawing through a padlock.
But if you want yourself a fancy art thief, they don't come more "fancified" than Pierce Brosnan. This dude is so fancy he steals paintings while wearing a three-piece suit.
Next: Entrapment