Movies About Art Thieves, In Honor of 'Trance' In Theaters Today!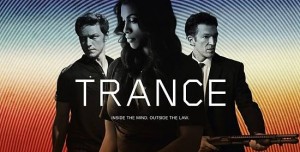 This week sees the release of Trance, the latest film from director Danny Boyle. It follows an auctioneer, a group of criminals and a hypnotherapist as they attempt to recover a painting they lost while in the process of stealing it. As with most Danny Boyle films it's about much more than what it is actually "about". However, the movie got me thinking about the high-stakes world of stealing art. So here's your list…Movies About Art Thieves.
Year – 2009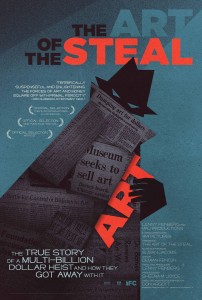 This is one of the more maddening documentaries you'll ever watch. But it's also enthralling. In 1922 Albert C. Barnes, an art enthusiast and collector, opened his own gallery. He was an aficionado of up-and-coming artists who the establishment rejected. He tried repeatedly to work with the establishment but they considered his collection trash, hence, he opened his own gallery. He was so bitter about his treatment that his will stated that the collection could never leave the gallery.
By the early '90s it had become evident just how wrong the "establishment" had been. His gallery now consisted of 181 Renoirs, 69 Cézannes, 60 Matisses, 44 Picassos, and 14 Modiglianis. The 9,000-piece collection is valued at over $25 billion. So now the very people who dismissed his collection set their sights on taking it – his will be damned. This film documents the infuriating and systematic machinations devised to confiscate what was probably the most valuable, privately owned art collection in the world. All this is made even more outrageus given that three primary organizations involved (The Pew Charitable Trusts, the Lenfest Foundation and the Annenberg Foundation) are supposedly stewards of the arts.
Next: Hudson Hawk