Movie Review: 'Short Term 12' Starring Brie Larson, John Gallagher Jr., Keith Stanfield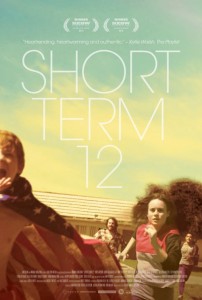 As Summer comes to a close, it's that time of the year again where we start to see a decline in quality film releases. Although we've seen some pretty questionable movies over the past few weeks, there has been a pretty steady release of solid independent films. I first saw the preview for Short Term 12 in theaters before The Spectacular Now, an excellent film which also features the star of this one – Brie Larson. She also has a role in Joseph Gordon-Levitt's upcoming directorial debut, Jon Don. From the moment I saw the trailer, I knew there was something special that was not to be missed.
Grace (Larson) is a supervisor at a foster care facility for troubled youths. While she is passionate and caring, she isn't afraid to be tough on her residents. Her life is dedicated to bettering the lives of these kids, who we soon find out share a connection with her well-hidden troubled past. Luckily she has the help of fun and outgoing line-staffer Mason (John Gallagher Jr.), who assists her not only at work – but with her emotions at home in their loving relationship. The two of them, along with their co-worker Jessica (Stephanie Beatriz), help to train a new staffer Nate (Rami Malek) – a character who is based on director Destin Cretton's real-life experiences in a similar facility. As Nate learns the ropes, we too are taken on an emotional orientation through the lives of both the residents and their caretakers.
Brie Larson may be best known for role in the United States of Tara, but that is no doubt about to change. With her numerous appearances in films over the past few years, and her breakout performance in Short Term 12 – we are going to be seeing a lot more from the actress. Larson's performance is heart-felt and raw, never holding back for a moment. Her chemistry with Gallagher is fantastic, as the two make for an extremely likeable and believable couple. Both actors give terrific performances throughout the film that should not go unnoticed.
One of the things that makes the film so great is the realism. At times it feels like more of a documentary than a feature, as the actors do such a superb job in bringing their characters to life. Keith Stanfield, who had a role in Cretton's 2008 short film of the same name, returns as Marcus – a teen who struggles with his upcoming 18th birthday and having to leave everything he knows. Stanfield does a great job as the angry youth who uses rap to combat his anger and anxiety. Another teen who is focused on in the film is Jayden (Kaitlyn Dever), a newcomer with whom Grace closely relates to. She promptly announces that she wouldn't be there long enough to make friends, but we soon find out that there is reason to keep her from leaving. Dever gives a viscerally truthful performance, as her and Larson take us on an emotional journey through their troubled pasts.
Many lessons can be learned from Short Term 12, one of which is that even the people who help us sometimes need help too. At the end of the day, these professionals are only human like you or I. The film captures an honest and emotional story, filled with powerful and memorable performances. The beauty is the the truth, which is what shines in this compelling film that is not to be missed.
Short Term 12 is an A.