Movie Review: 'Motherless Brooklyn' Starring Edward Norton, Gugu Mbatha-Raw, Alec Baldwin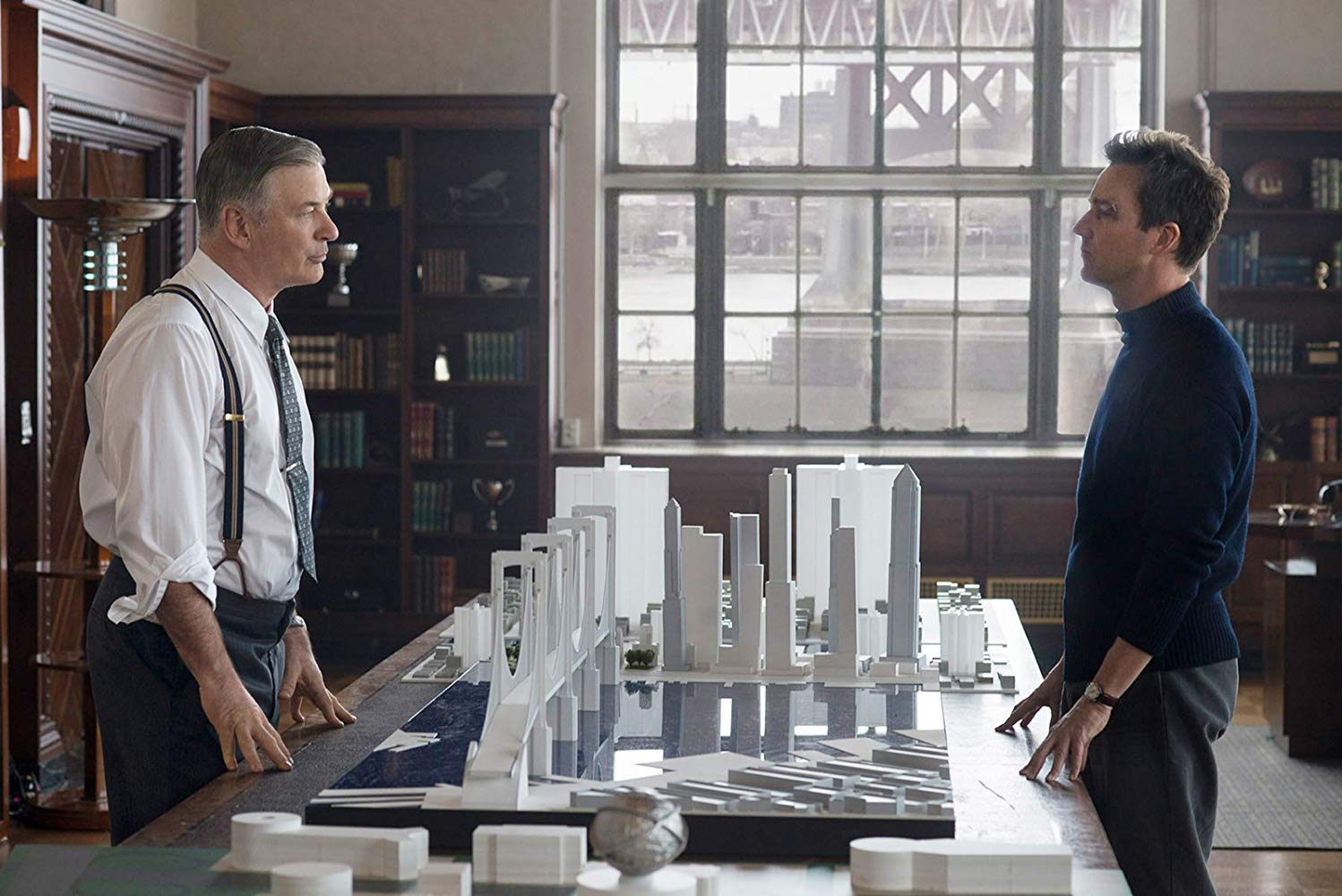 People say they love a good detective story. The tale of the fedora-clad loner chasing after the unknown perpetrator of the supposed crime of the century in the seedy underbelly of a well-known urban setting. It is probably set in the '40s or '50s, too.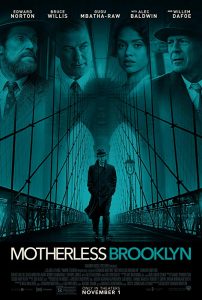 The thing is, anybody can try their hand at the classic cat and mouse game, introduce a carousel of reluctant informants, even throw in some shady political intrigue and call it the next L.A. Confidential. Even then, you got to remember the most important ingredient, above any clever plot twist, smooth jazz score or spine-tingling shot of a city landscape under a full moon. A detective story is only as good as its detective.
Edward Norton seems to have been keen on that philosophy when adapting Jonathan Lethem's novel Motherless Brooklyn into his second directorial effort. In fact, for my money, the movie's hero, Lionel Essrog, saves the story.
Essrog (Norton) is a private investigator from 1950s Brooklyn devastated by the murder of his longtime friend and mentor Frank Minna (Bruce Willis). As he struggles to identify and punish Frank's killer, his investigation quickly becomes something else entirely as he uncovers a conspiracy that would shake the city to its core.
It is a simple premise in a pretty tired setting if I may say so, but what keeps things interesting is Essrog. The twist to this detective is not some Dirty Harry rebelliousness or even a Columbo-esque humility, but his undiagnosed affliction we can clearly identify as Tourette's Syndrome. His condition is both a blessing and a curse to his intentions, but a full-on blessing to the film. Watching him struggle to control his fidgety nervous ticks and uncomfortably inappropriate exclamations earns our sympathy, while his obsessive motivation and unflinching memory (an astonishingly effective tool in his investigation) keep us excited.
The story unfolds in the way a Raymond Chandler classic would, with objectives changing at the turn of a dime and a new plot twist to follow every new character. Essrog has run-ins with a pretty civil rights activist (Gugu Mbath-Raw), whose work butts heads with a shady city planner (Alec Baldwin), whom Essrog learns a few dirty details about from a mysterious city dweller (Willem Dafoe), which then puts Essrog in a vicious cycle of interwoven clues that I, quite frankly, cannot comment on. Why? Having only seen the film once, I could not even if I tried.
I blame myself for this far more than I would begin to blame Norton (despite this being his first credited screenwriting work), but I could barely follow this story at all. Even when the film was still a murder mystery, a plot point that seems to be quickly thrown under the bus early on, the beginning was a little too busy to hold my attention.
What never failed to keep my interest or keep me entertained, however, was Norton as Essrog: a kind of detective I have rarely seen on screen before, struggling to contain his affliction while ingeniously using it to his advantage, all the while never seeming to have a clue what he's going to do next all the way through. Pair that with a smooth, jazzy score and some top-notch cinematography, and you have a whodunnit where even when the central mystery of who did it becomes lost in the details, its entertainment value is clear as day.
Motherless Brooklyn is a film noir that is light on the "noir" side of things, but heavy in passion for the genre, and is a dream come true for those who want to call themselves detective fans, but can never seem to follow the clues. With this film, you don't necessarily have to. Somehow, you'll have fun anyway. Perhaps that is the film's greatest mystery.