Movie Review: 'Midway,' Starring Mandy Moore, Woody Harrelson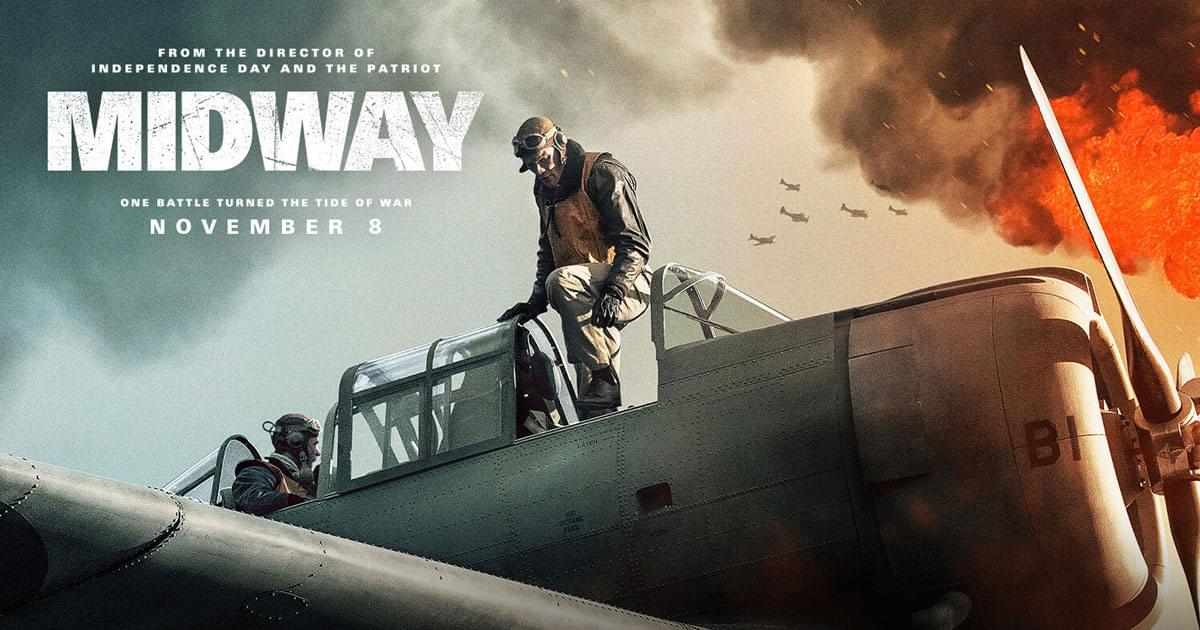 The brave men and women who fought in the battle of Midway, deserved so much better than this run-of-the-mill, cookie-cutter, just plain boring Roland Emmerich film.
'Midway' is Emmerich's new war opus, which while retelling the story of World War II's most decisive battle, seems to take its facts and information straight from a Wikipedia page.
While the film attempts to show a genuine respect for soldiers from the U.S. and Japan and their courage to fight and die for their country, it ultimately comes off as a genre cliché.
Mandy Moore tries her best to deliver as a housewife pining for her husband to come home, but in the end, she can't overcome the lackluster script and cheesy lines of the film.
Woody Harrelson can't even save this atomic bomb of a film. He plays Admiral Chester Nimitz. A horrible gray wig does in any hope Harrelson's character has at saving the film. Even Aaron Eckhart and Dennis Quaid, two solid actors, can't rescue this film.
Emmerich is known for his films Independence Day and The Day After Tomorrow. The director isn't helped out whatsoever with a poor script, but he also seems to have fallen asleep at the wheel while directing this film.
While Pearl Harbor comes to mind when thinking of 'Midway,' this film makes Michael Bay's overblown WWII opus seems like an Academy-Award winning film. At least Ben Affleck was in 'Pearl Harbor.'
In the end, 'Midway' is a clear reminder why PG-13 war films are a waste of time. Do yourself a favor and skip this turd and head to the local library to learn about the monumental battle of WWII.
'Midway' gets a D-.