Movie Review: 'Good Boys' Starring Jacob Tremblay, Keith L. Williams, Brady Noon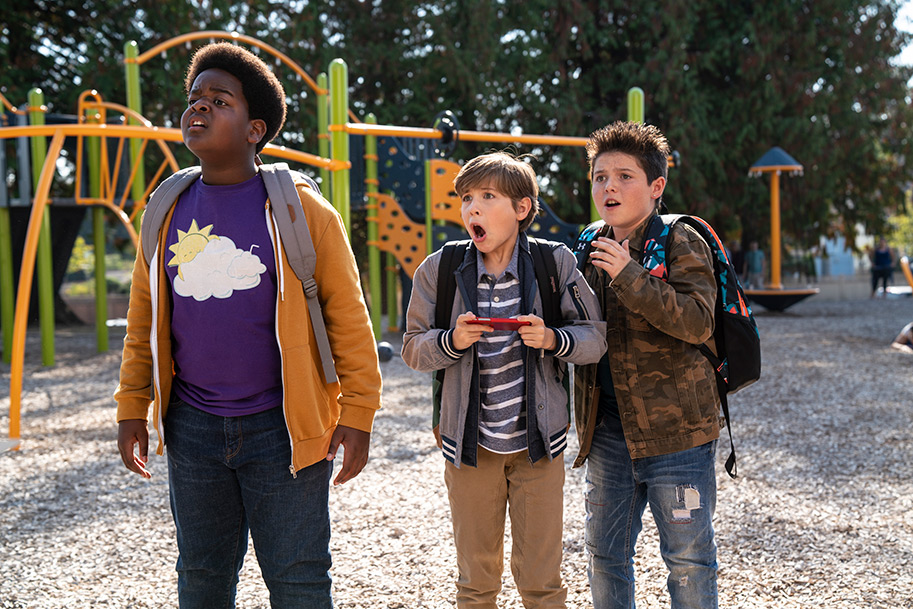 Beanbag boys for life!
That's something you're going to hear quite a few times when seeing the new R-rated tween comedy Good Boys. The film holds no punches when it throws our sixth-grade trio of Max (Jacob Tremblay), Lucas (Keith L. Williams) and Thor (Brady Noon) through a couple of days of chaos. The film plays a lot to their naivete, but the confidence they demonstrate throughout elevates the film even more.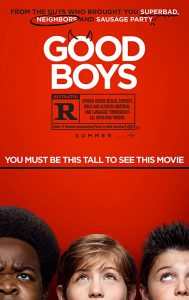 The plot is pretty simple but makes quite a bit of sense for our prepubescent characters. Max is crushing on a girl named Brixlee (Millie Davis) and is soon invited to a "kissing party" at the cool kid's house. Only one problem stands in the way – neither Max nor his best buds have any idea how to kiss. So, after getting more than they bargained for by Googling it, they hover Max's dad's drone over the neighbor girl's (Molly Gordon) backyard in hopes of seeing her doing the deed. Of course, things go awry and it leads our troop down a rabbit hole of desperation and bad decisions – but somehow all remaining believable and outright hilarious throughout.
Each boy has their own personal problems to deal with as we get to know them, and I'm certain that anybody watching this will relate to at least one of them and find their problems as well as their performances entirely believable. These three boys have grown up their entire lives together and doing everything as the Beanbag Boys, so when Max starts showing an interest in girls, trouble starts brewing as one might expect. He's not the only one going through things though, as Thor enjoys singing for the theater class but wants to appear more masculine to the "cool" kids who make fun of him. Meanwhile, Lucas may have the most emotional journey as he's told by his parents (Retta & Lil Rey Howery) that they're getting a divorce.
The film really hits the mark in regards to the trials and tribulations of being a tween and holding onto friendships. As the movie progresses, you can see each one of them slowly begin to realize that this may be their last big adventure together as the Beanbag Boys. The real world hits them hard, though it's masked to the viewer throughout most of it by being absolutely hilarious along the way before hitting an emotional wave that feels absolutely real in the final twenty minutes – largely due to these kids being absolutely wonderful in their roles. Jacob Tremblay is remarkable yet again and probably someone to watch out for as he grows and continues to get more and more roles. 
Although Good Boys demonstrates a wonderful and accurate message about friendship, it caters more to the adult crowd who's already been through it all. Being R-rated, it does live up to it's rating by being awfully filthy with dialogue and sexual innuendos not fully understood by our characters. If I had to nitpick (which I won't), I would say some of the plot points come with a lot of conveniences to keep things moving. There's also some flash editing in a couple of montage sequences that didn't really contribute anything to the movie and was ultimately just distracting – but again, it didn't bother me enough to care. I was smiling from ear to ear nearly the entire time.
Good Boys gets an A