Movie Review: DOWNTON ABBEY (2019)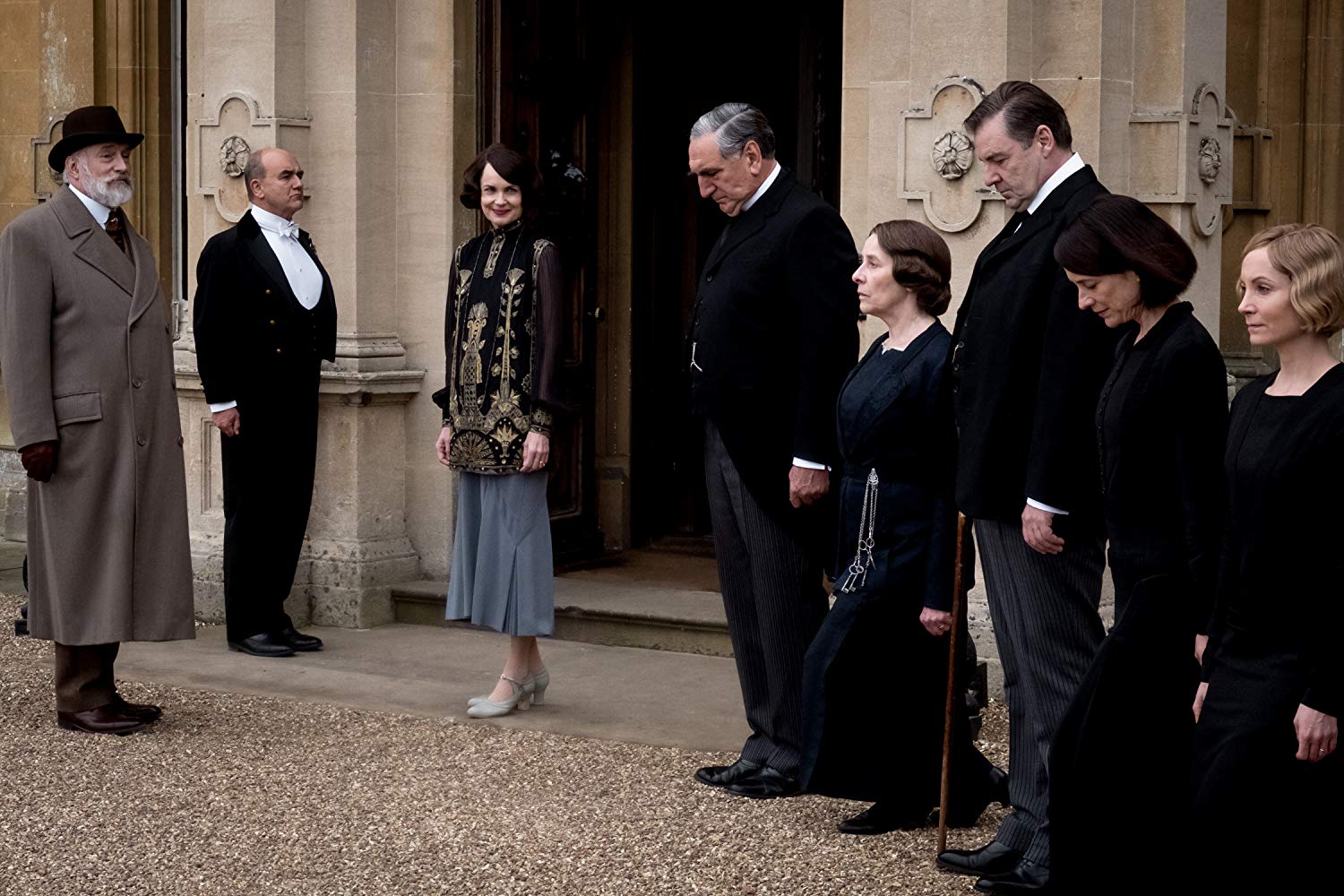 Review by Josie Grillas
Downton Abbey is a sumptuous period film that is an homage to the fans and the television series.  From the first stirring chords of its iconic theme song, viewers are immediately drawn back into the lives of the Crawley family and their servants.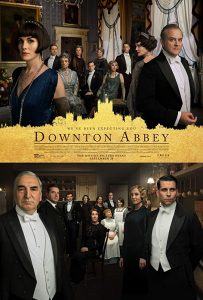 The film picks up about a year and a half after the television show left off, where we find the household anxiously anticipating a royal visit from King George V and Queen Mary.  This plot allows the producers and writers to take us to the pinnacle of British aristocratic society that had previously only been glimpsed during the fourth series' special episode.  This was risky and could have turned ridiculous if the film had chosen to center more on the monarchs, but Downton Abbey  escaped this fate by keeping the focus on how the characters we know and love handle the visit.  The film also provides ample new characters and subplots to hold our interest before we say our final farewell to Downton.
Great care was obviously taken to ensure that each character's storyline and "happy ending" remains true to the series and to our sense of who they are as individuals.  The Dowager Lady Grantham still has an endless cache of quips and set-downs while sparring with her family, especially with Isobel Crawley who is now Lady Merton. Tom Branson has carved a permanent place for himself as a member of the Crawley family and skillfully navigates the tension of being a political rebel living at the center of the social system he believes should be abolished.  Lady Mary and Lady Edith's relationship as sisters has grown from a quite vicious sibling rivalry into a respectful and warm friendship. The Earl and Countess of Grantham finally seem content with themselves and with their family. Turning to the characters below stairs, we see that they have weathered the societal shifts caused by the Great War to build fulfilling lives for themselves. There are charming glimpses of Mrs. Hughes' and Mr. Carson's married life; the Bates' are loving parents;  Daisy has transformed from a petty kitchen maid to a talented cook who wants to pursue all that life has to offer; even Mr. Barrow has been redeemed.  
For fans of the series and of period dramas in general, Julian Fellowes once again delivers an immensely satisfying experience.  Downton Abbey portrays the etiquette and social customs of the British landed elite at the beginning of the modern era with amazing attention to detail, gorgeous costuming, and some truly breathtaking pieces of cinematography.
This movie functions fairly well as a standalone film that new and old fans alike should love.  There is a little bit of something for everyone: mystery, drama, intrigue, romance, and two surprisingly hilarious curtsy jokes. Highly recommended!