Movie Review: 'Crawl' Starring Kaya Scodelario, Barry Pepper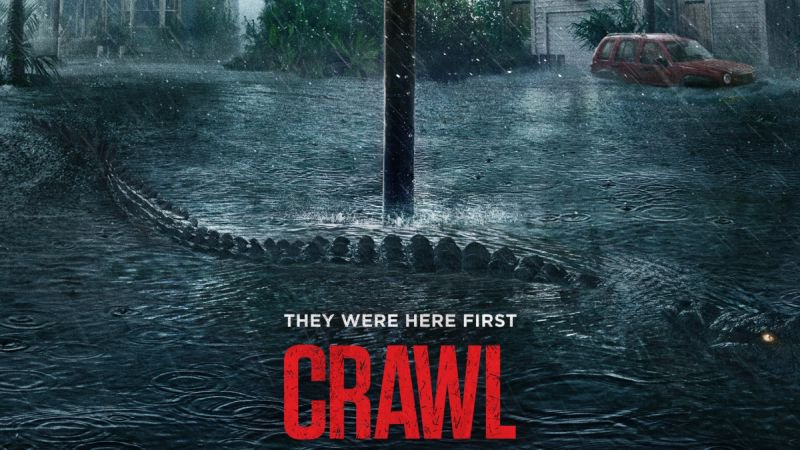 "Who is the actual Apex Predator?" is the question asked in Alendre Aja's new horror creature-feature "Crawl." Every Floridian's nightmare comes true in the new film starring Kaya Scodelario and Barry Pepper as father-daughter duo Haley and Dave Keller who find themselves trapped in the crawlspace beneath their home during a Category 5 hurricane. With the water level rising (which will soon submerge them,) nobody to help due to an emergency evacuation, and a slight problem with Florida's alligator population, the two must fight for survival, but what's more dangerous? The hurricane trapping them inside, or the gators that are hunting them?
​Produced by horror master Sam Raimi, who also served as a producer on 2013's hit remake of "Evil Dead," and 2016's successful "Don't Breathe," it was no surprise to see that "Crawl" was put together extremely well. While the genre of creature films can be a tough one to tackle, Raimi and Aja worked with a pair of excellent writers to create a feature that seems both refreshing and terrifying. While the premise is a little ridiculous, it's also a lot of fun. Clocking a runtime just shy of 90 minutes, it doesn't take long for the action to begin. It's short, sweet, to the point, and even though has a runtime under an hour and a half, has enough action to keep the viewer on the edge of their seat for most of the film.
​Any fan of creature movies wants to see their fair share of gore. However, I think the key to a successful predator film is the balance between the ratio of CGI usage, character development and of course, the special ingredient, random people getting eaten (don't lie, if you're seeing the film, you know you want to see it as well.) While most of the storylines are riddled with plot holes and are extremely farfetched, we aren't seeing them for their believability – we just want some a good, bloody time. That being said, if you've seen the trailer cut for "Crawl," then you know that Haley and her father definitely get up close and personal with the gators their facing off with, sustaining several injuries each. I think this aspect of the film adds much more depth, instead of the cliché storyline that has our set of main characters escaping without harm each and every time they're found in a dangerous predicament.
​Needless to say, "Crawl" definitely delivered on the scares; accompanied by solid acting, an interesting storyline, and enough action to keep the pace moving forward throughout it's runtime. With only a small number of creature features 'swimming' into the box office a year, it's always nice to see when they're done well. If you're looking for a good time and don't mind some body parts, then check out "Crawl" in theatres everywhere today.
B-