Concert Review: Death Cab For Cutie at Stifel Theatre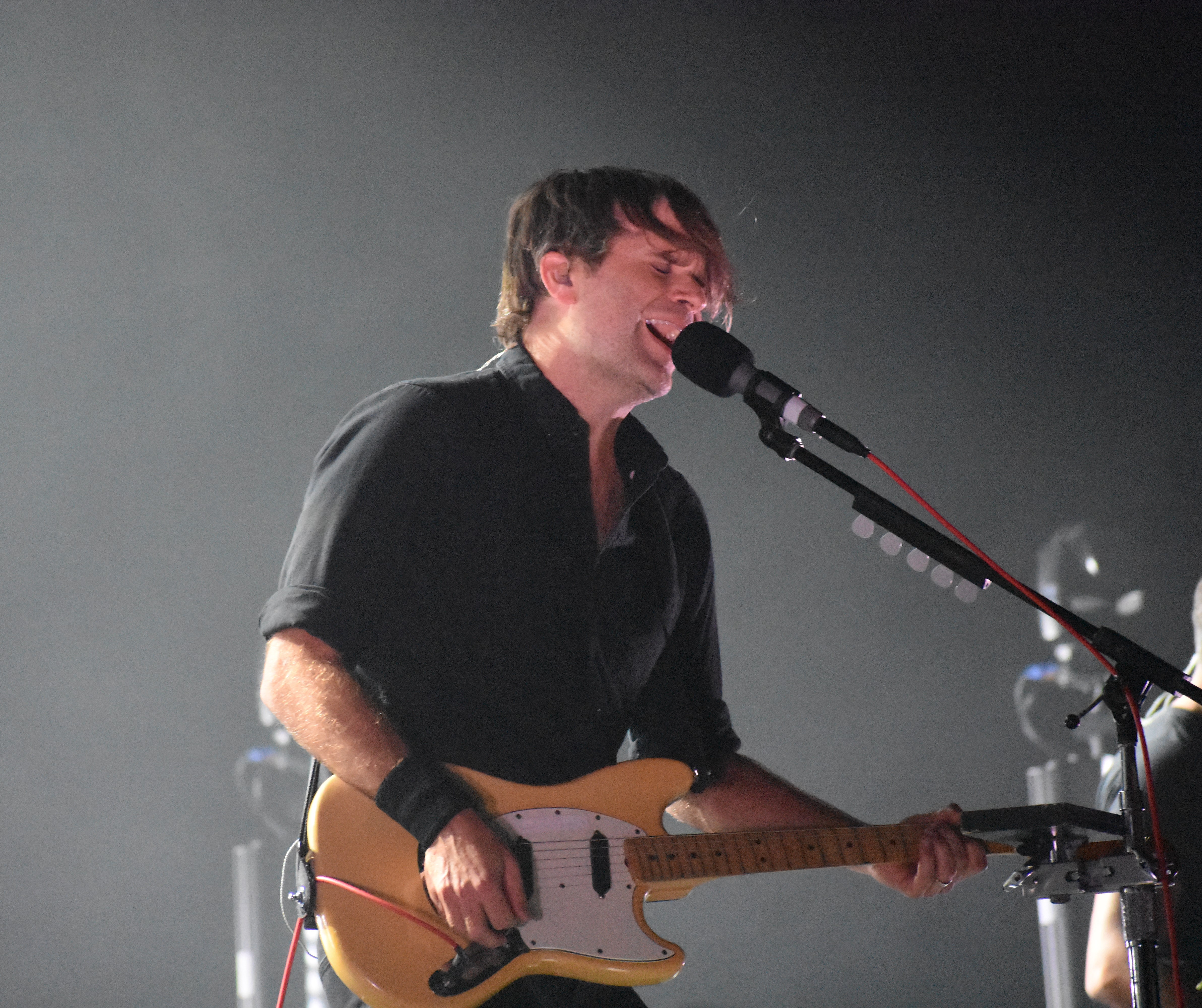 Last night, 105.7 THE POINT presented Death Cab for Cutie at Stifel Theatre as part of their summer concert series. While it was a calm night outside in the city, inside the theatre had a much different vibe as fans from all walks of life filled the venue from the first row to the last. The show was opened from Chicago-native band, Lala Lala, which set the soft and melodic tone for the evening, with a charismatic front-woman, Death Cab fans found themselves swaying with the music.
​Not knowing what to expect as Death Cab for Cutie is infamous for changing up the setlist from each city they visit, fans were eager to see what the show had in store for them. The band opened up their set with "I Dreamt We Spoke Again," followed by "Summer Years." Overall, the set last almost two hours (including an impressive encore, but more about that later.) Death Cab front-man Ben Gibbard interacted with the audience on a personal level, even recalling some of his fond memories gigging in STL previously, with a special shout-out to the infamous Creepy Crawl. (RIP, that was a great venue.)
​Besides showcasing their greatest hits as well as songs off their latest album, "Thank You for Today," released in 2017 including "60 & Punk," "Gold Rush," and "Northern Lights," the band showed that 'less is more' when it comes to stage effects vs. musical ability. The band was accompanied by some strobe and lighting effects, but nothing major. The real spectacle was the different instances in which the band completely shredded together, displaying their raw talent when given a set of instruments. (This was teased during the four-minute intro to "I Will Possess Your Heart," and seen again later when Jason did an epic solo on the drums.)
​The second half of the show seemed to have a heavier feel to it, and audience members really responded well, as it seemed more fans were on their feet and the music seemed to take a bolder turn, playing some of the band's older hits, resonating well with the audience. Some of these older hits, such as "Cath…," "We Looked Like Giants," and "Soul Meets Body" were equipped with some heavy instrumental moments, again showcasing the raw talent possessed by all member of DCFC.
​Even though the set was fairly long, the encore was also an extended treat, starting off with Gibbard returning to the stage solo and playing an acoustic version of "I Will Follow You into the Dark." Ben was joined by fellow bandmembers to perform "Then We Drive," "Tiny Vessels," and an extended version of "Transatlantacism," which ended the show on a high, positive, and epic note. Thanking St. Louis again, as well as their opening act, Gibbard and company wished STL well until next time.
​Set List:
1. I Dreamt We Spoke Again
2. Summer Years
3. The Ghosts of Beverly Drive
4. Long Division
5. Title and Registration
6. Gold Rush
7. Crooked Teeth
8. No Sunlight
9. What Sarah Said
10. 60 & Punk
11. I Will Possess Your Heart
12. Title Track
13. Black Sun
14. Expo '86
15. Northern Lights
16. You Are a Tourist
17. Cath…
18. We Looked Like Giants
19. Soul Meets Body
Encore:
20. I Will Follow You into the Dark (Ben solo)
21. When We Drive
22. Tiny Vessels
23. Transatlanticism
It's no wonder Death Cab for Cutie has the following that the day, making music for over 20 years, it's fair to say that they definitely earned their fanbase. Keep an eye out for their return to town and check out the photos in the gallery below!