Concert Review: Hootie and the Blowfish and Barenaked Ladies at Hollywood Casino Amphitheatre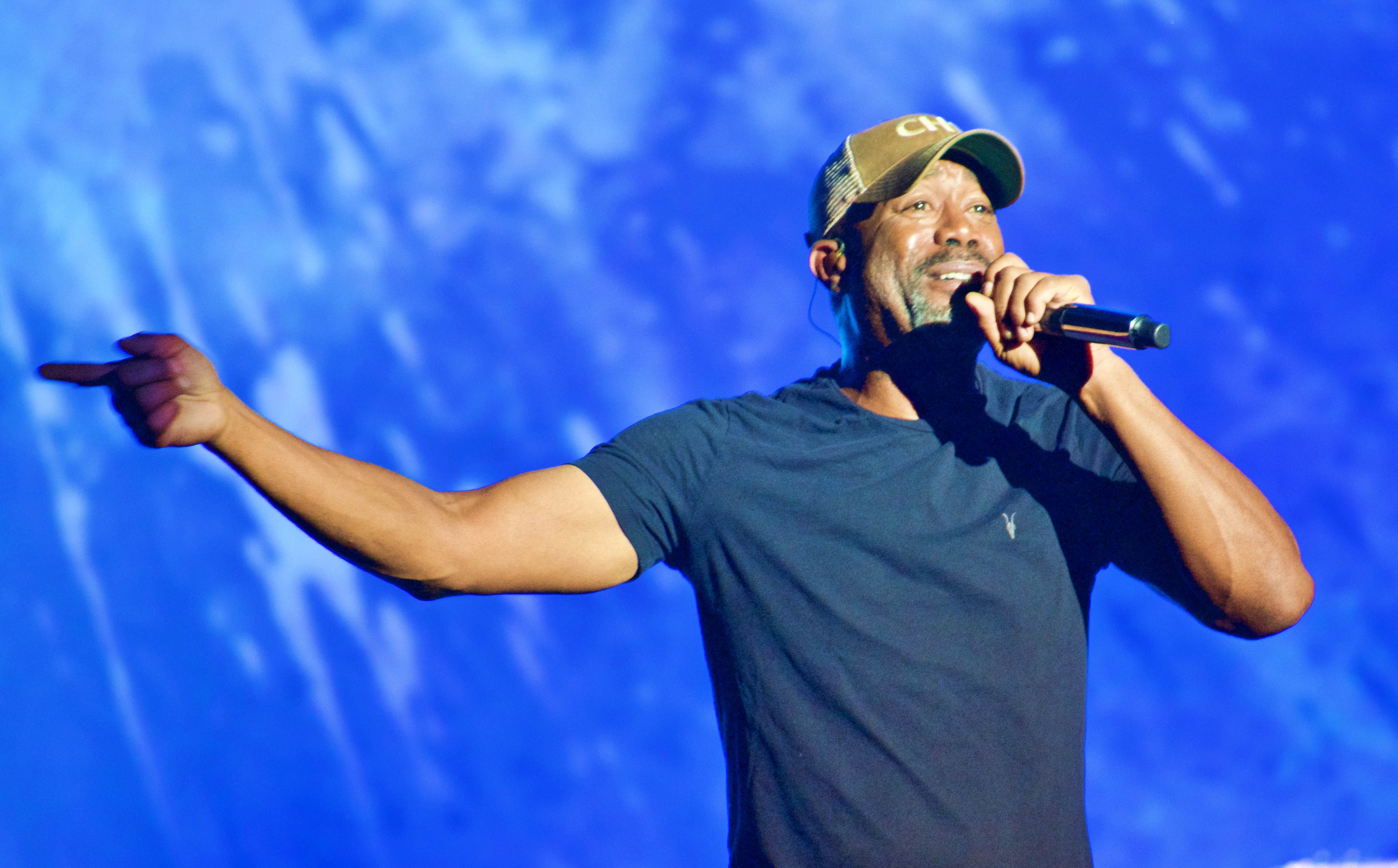 Hootie and the Blowfish and the Barenaked Ladies may have enjoyed success in the 90's, but that didn't matter to the packed house at Hollywood Casino Amphitheatre on Saturday night.
Barenaked Ladies opened the show and set the bar high. The Canadian Music Hall of Famers had the crowd on their feet, dancing during their entire set. The band is not only exceptional to listen to, but they are also pretty damn funny, cracking jokes between songs. At one point during their set, the group congratulated the crowd on the Blues Stanley Cup win. The mention of the Blues was met with rousing cheers from the crowd. The Barenaked Ladies set the bar high with their hits 'One Week," "Pinch Me," and "If I had $1,000,000."
Luckily for the near sold-out crowd, Darius Rucker and his band not only lived up to the bar that was set by the Barenaked Ladies, they surpassed it with a 25-song set. All the hits from the Blowfish were included; from "Hold My Hand" and "Let Her Cry," to "Only Wanna Be With You," Hootie's fans got their moneys worth and much more on Saturday night.
It seemed like Rucker and the band turned back the clock to 1997. The crowd of mostly 35 and over was on their feet throughout the entire set. Rucker even threw in some of his country hits such as "Alright" and my personal favorite, a Old Crow Medicine Show cover, "Wagon Wheel."
The Group Therapy Tour, as it was named, was the perfect remedy on a beautiful summer night. In what was Hollywood Casino's biggest show of the summer so far, Hootie and the Blowfish and Barenaked Ladies put on what I consider one of the best shows I've seen in quite some time.
The Group Therapy Tour gets an A+.