Movie Review: 'Brightburn' Starring Elizabeth Banks, David Denman, Jackson A. Dunn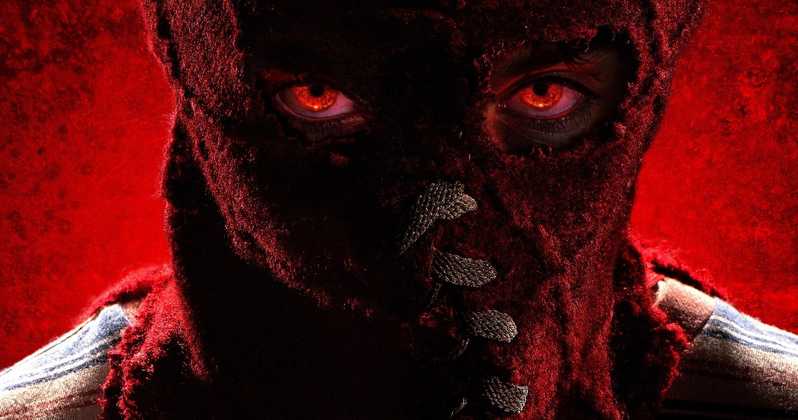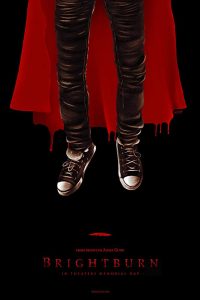 What if Superman were evil? What if there was no hero to stop the villain? Sounds like a dark thought to me.
Well, that's exactly what Brightburn – the new film from writers Brian and Mark Gunn – is all about. If the Gunn name makes you think of James, don't worry – he's the producer of the film. David Yarovesky (The Hive) directs the new horror/anti-superhero story that his brother and cousin came up with.
Elizabeth Banks and David Denman star as the loving parents, or I should say, wannabe parents. The couple is unable to have children but as luck would have it, they are blessed with a baby boy, who literally falls from the sky. Their son Brandon seems to be a young genius as the movie opens. However, things start to take a turn for the worst, as Brandon starts to show signs that he may not be from this world. The parents dismiss the behavior early on as Brandon going through puberty, but it soon becomes clear that there is a much more sinister underlying problem.
The film moves quickly, clocking in at a swift 91 minutes. My one criticism of the film is, I would have liked to see more of Brandon's back story. But other than that, Brightburn is a well-made horror film. There are plenty of jumpy moments, scares and gore. Speaking of gore, there is one scene that is so gory it's nearly unwatchable. It shows just how brutally evil Brandon is.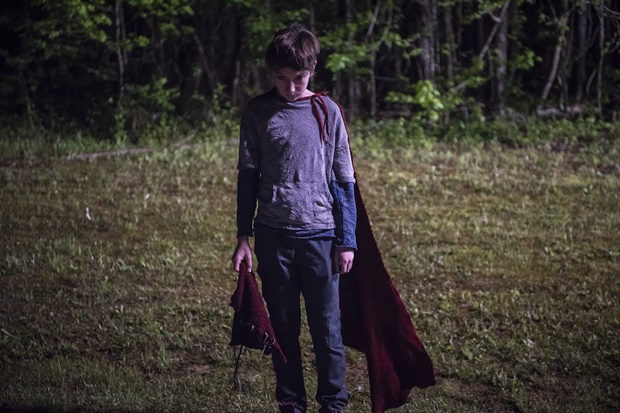 While most horror films go light on the dialogue, Brightburn doesn't stoop down to the dumb dialogue we have become accustomed to in horror films. I actually cared about the characters in the film. While you quietly hope there is some good in Brandon, it becomes clear that good doesn't always win.
Made on a modest budget, there isn't an overabundance of expensive effects. But the flying scenes and other visuals are well done.
While James Gunn is mostly known for the Guardians of the Galaxy films, horror fans will surely remember his early film Slither, which was also underrated and flew under the radar of many filmgoers. While he may not be directing, Yarovesky does a fine job with Brian and Mark's script. I just hope the film doesn't get overlooked by audiences with big-budget action flicks currently filling theaters.
Do yourself a favor and go to your local cinema to check out a film with an original and creative concept. For comic book fans, Brightburn really comes off as a dark and twisted ode to Superman.
Brightburn gets an A-