Concert Review: The Who visits Hollywood Casino Amphitheatre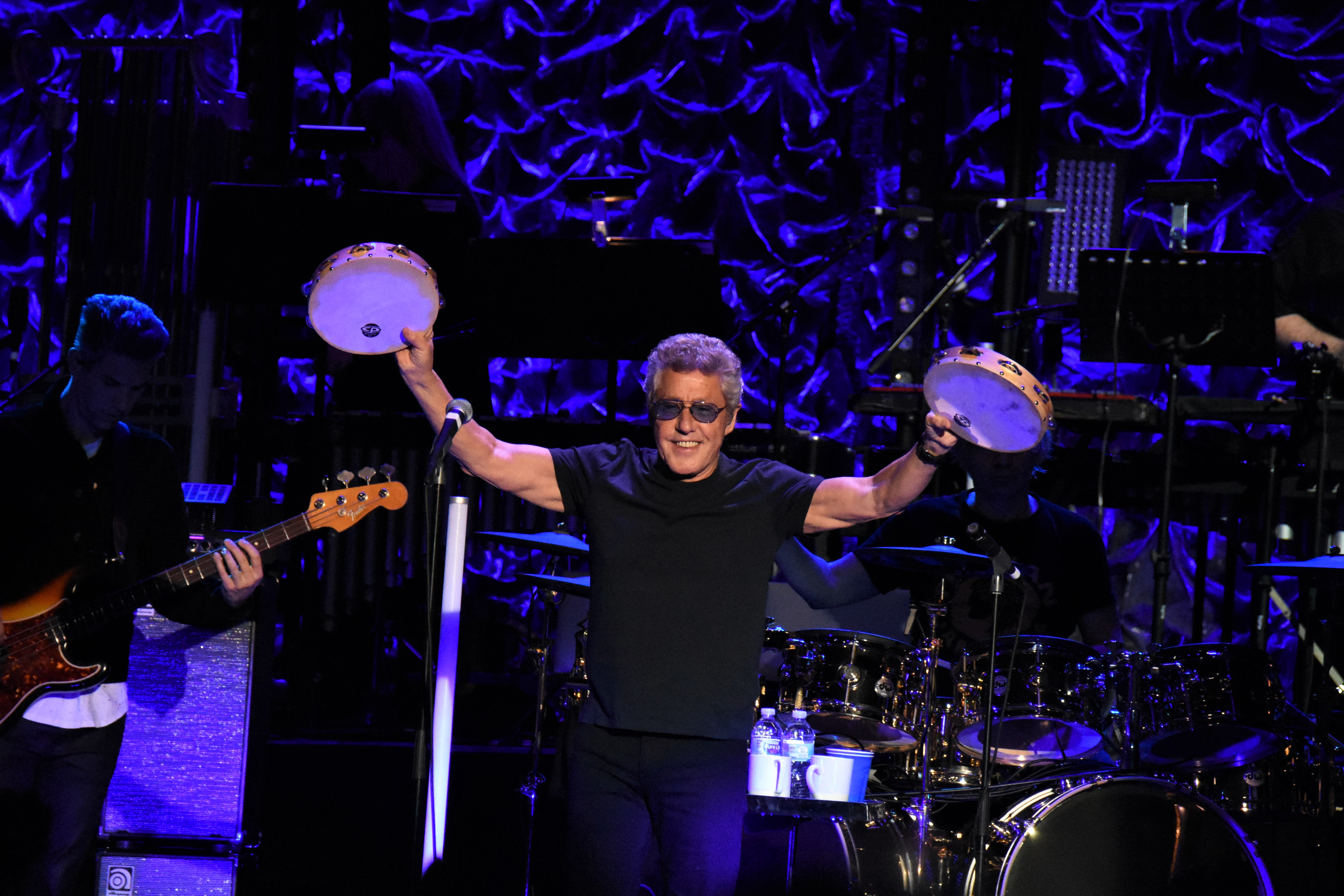 The Who brought their 2019 tour, "Movin' On" to Hollywood Casino Amphitheater on Thursday night and played to a packed house.  The iconic band was accompanied by an orchestra comprised of a selection of elite local musicians, in addition to Katie Jacoby on violin and Audrey Schneider on cello.  The women are currently on tour with the band.
The opening act, The Hillbenders, hails from just down the road in Springfield, Missouri.  Made up of a 6-piece panel of vox and strings, they were quite a nice surprise for fans of The Who.  In chatting with spectators about their knowledge or preliminary thoughts of the opener, it's a more-than-fair assessment that the group rocked enough to bring the crowd to their feet.  They received a standing ovation upon the end of their set.
Roger Daltrey and Pete Townshend, 75 and 74 years old respectively, fulfilled many folks' dreams of seeing the legendary duo in the flesh and pleased the crowd with their well-known hits, as well as some deeper cuts.  Daltrey and Townshend had the support of the orchestra on all but a handful of songs and it was certainly a crowd favorite when violinist, Katie Jacoby, hit the stage – front and center – donning a St. Louis Blues jersey during her solo in Baba O'Reilly.  
Concertgoers were given exactly what they came to see.  Daltrey's mic swinging and Townshend's aggressive "windmill" completely crushed any hint of speculation that age has gotten the best of these two.  The Who sounds better than ever. Daltrey's vocals are consistent and Townsend's fast licks are mind-blowing.
In addition to the orchestra, The Who are backed by an incredible touring band; some with music royalty's blood in their veins.  Pete's brother, Simon Townshend, is on guitar and backing vocals while Zak Starkey, son of Ringo Starr, annihilates the drum kit.  Keith Moon, who is also godfather to Zak, would be proud. After all, "Uncle Keith" was the one to buy Zak his first drum kit. Both Simon and Zak have been playing with The Who since 1996.
The night was warm and beautiful.  The energy was infectious and reciprocated between the band and the crowd.  Fans rose to their feet the moment that the house lights went down, signaling the start of the show.   They parked it right there from beginning to end. In fact, this was one of those very rare occasions where even the ushers and security personnel were dancing in the isles.  
The show gets an A.