Movie Review: 'Booksmart,' Starring Kaitlyn Dever, Beanie Feldstein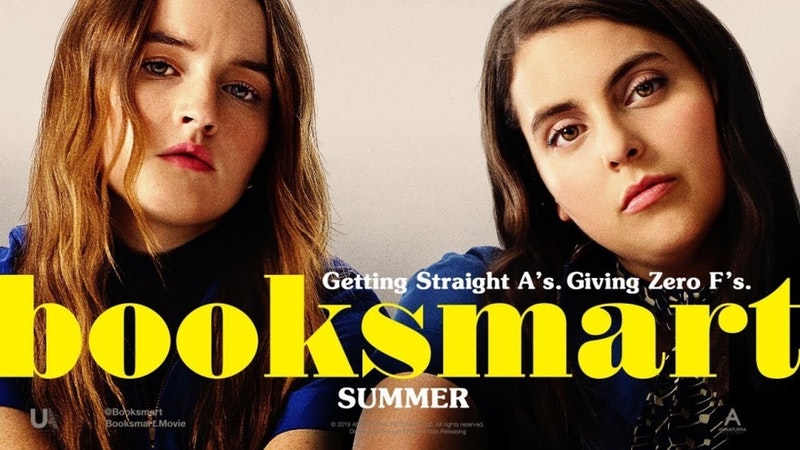 Going into Booksmart, all I really knew about it is it was directed by Olivia Wilde. I also knew that Jonah Hill's sister, Feldstein, was one of the stars. That was pretty much all I knew about the new coming of age comedy. I was expecting a comedy along the same lines as Superbad, a film which I enjoyed very much.
While it may seem from the trailer that Booksmart is a female ripoff of Superbad, it's actually funnier and a better film. In fact, Booksmart is an early candidate for one of the best films of the year.
The movie starts as Molly (Feldstein) and Amy (Dever) are finishing up their final day of high school. Both girls are heading for college in the Ivy League, but want to experience one last party with their popular classmates. Molly and Amy are seen as nerds in high school.
The movie is full of memorable performances, including Billie Lourd, who plays Gigi.
While the film trailer may be reminiscent of Superbad, Booksmart is original, funny and explores just how mean nerdy girls can actually be.
Amy may be one of the more complex characters in the film, as she is a proud lesbian, who has never had an experience with a girl. We get a glimpse into her love life as she pursues Ryan, played by Victoria Ruesga.
While historically funny and crude, Booksmart has a message. We should not judge a book by its cover. This is something we have heard over and over throughout life, but the film does a fine job at getting that message across, as no-one is what they seem.
Fresh off the heels of the #METOO movement, Booksmart celebrates feminism and looks at the pressure for young people to succeed in a society that is leading to mental health issues with our youth.
For Wilde's directorial debut, she hits a grand slam with Booksmart. While the film may be reminiscent of Superbad and even The Breakfast Club, Booksmart stands on its own, as it's on point with issues our teenagers are dealing with today. It helps that the film is laugh-out-loud funny.
Booksmart gets an A-.