Movie Review: 'Aquaman' Starring Jason Mamoa, Amber Heard, Patrick Wilson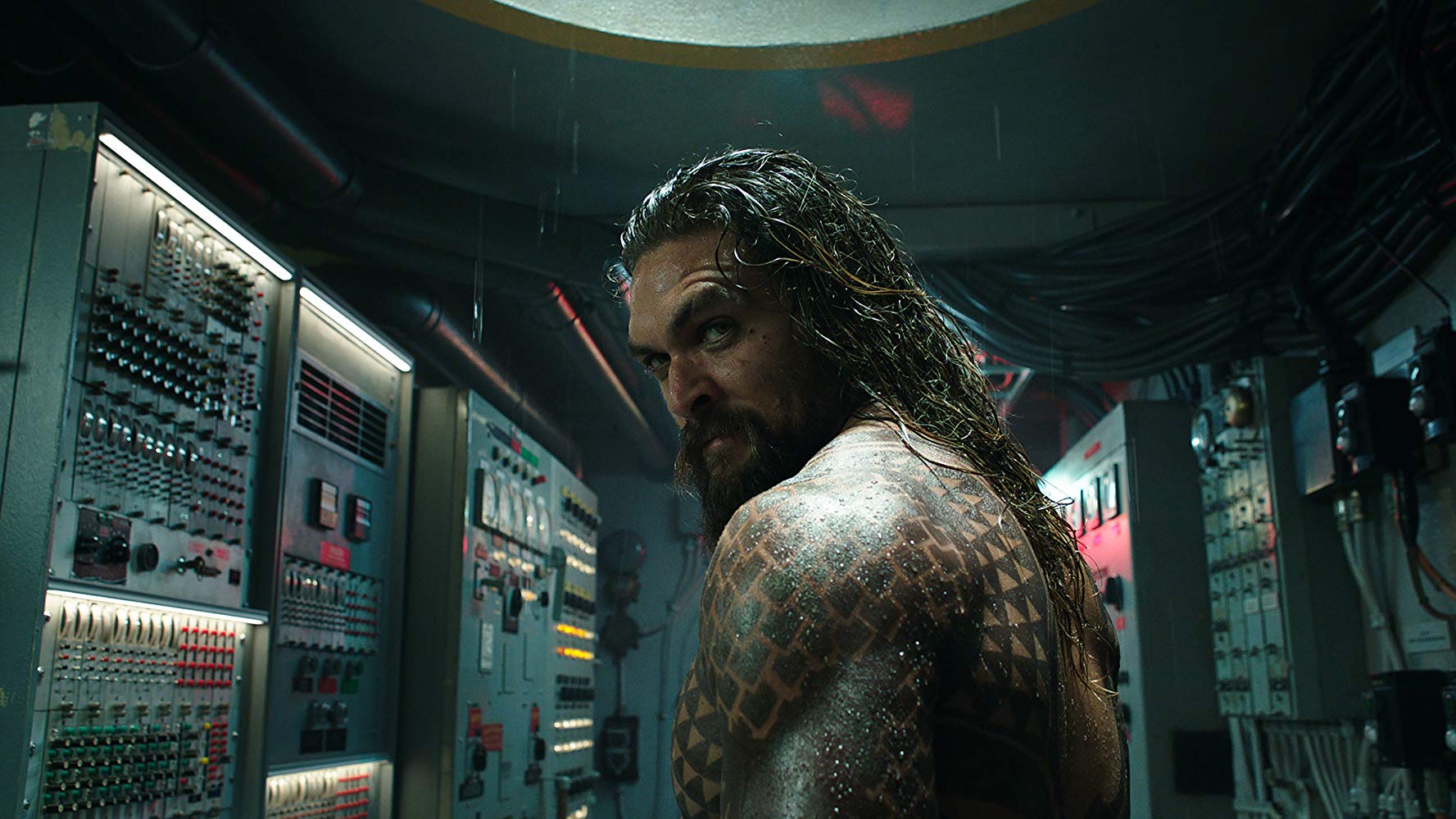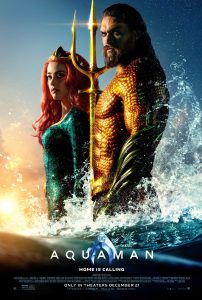 The character of Aquaman has had it kind of rough for quite some time. I have fond memories of shows like Family Guy poking fun at what appeared to be a ridiculous and even useless superhero. Anytime someone would try to defend Aquaman, someone else would just share a silly meme of him riding fish like a horse and carriage. At one time, I certainly felt he was a cheese ball hero and would have never expected to see him headlining his own feature-length film.
Despite the ridicule the character often got, an Aquaman film has made his way to the big screen, and sorry Entourage fans, it doesn't star Vinnie Chase.
It's Jason Momoa who takes the reigns in the real Aquaman film as Arthur Curry, heir to the Atlantean throne, and he suits the role quite well. Born of Atlantean royalty to the then Queen of Atlantis, Atlanna (Nicole Kidman) and a lighthouse keeper Tom Curry (Temuera Morrison), Arthur grows up to be beefy water-breathing badass who has a knack for being a hero.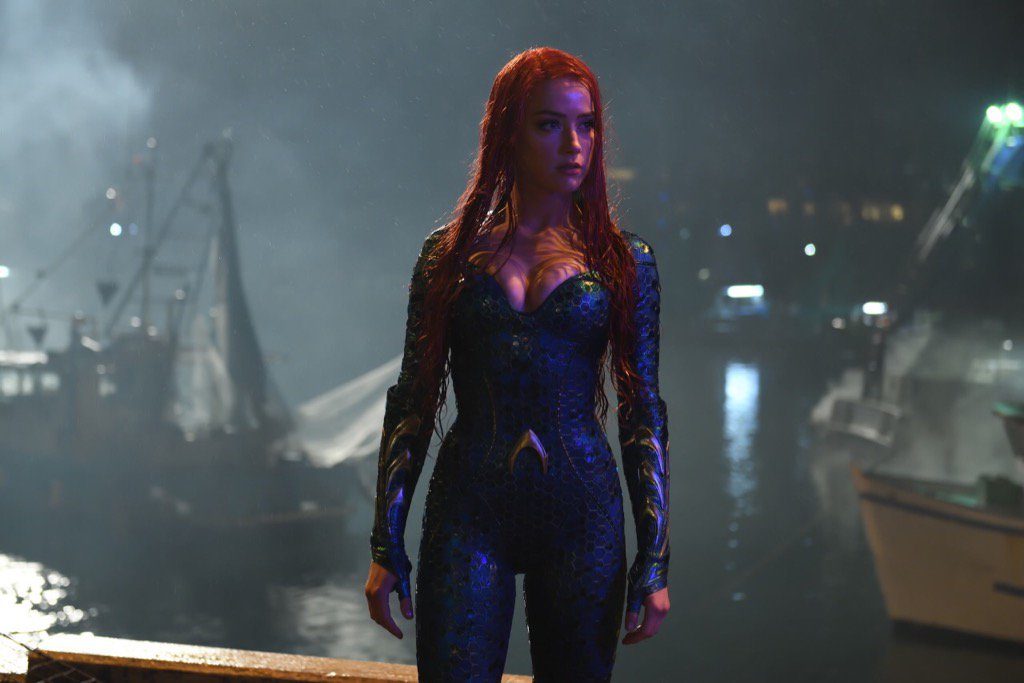 The story, co-written by Will Beall and David Leslie Johnson-McGoldrick, is a two-fold. On one side of it, we follow Arthur as fellow Atlantean Mera (a fiery redheaded Amber Heard) tries to bring him home to claim his throne. On the other (less interesting) side, we follow Arthur's step-brother and full-blooded Atlantean King, Orm (a very good Patrick Wilson) as he wages war with his surrounding colonies in an attempt to nab the prestigious title of Ocean Master.
What struck me the oddest about this movie immediately after seeing it is that essentially, Aquaman is the exact same movie as this year's domestic box office king, Black Panther. Without giving too much away, the resemblances are uncanny – two men grow up separately not knowing the other exists, have different perspectives on how their kingdom should be ruled (since they both have a claim to the throne), and battle it out twice for the crown. I can't be the only one who will draw this comparison in the days to come. They're ultimately two very different movies, but the central story seemed very much familiar.
Director James Wan (Saw, The Conjuring) is aware of the cheese that some may expect when it comes to a character like Aquaman and leans right into it from the beginning of the film. But does so without ever making it feel dumb. From the moment Momoa's Aquaman enters a hostage-filled submarine before cheekily asking permission to board, Wan shows the viewers exactly what kind of movie they're going to get – and it's quite entertaining.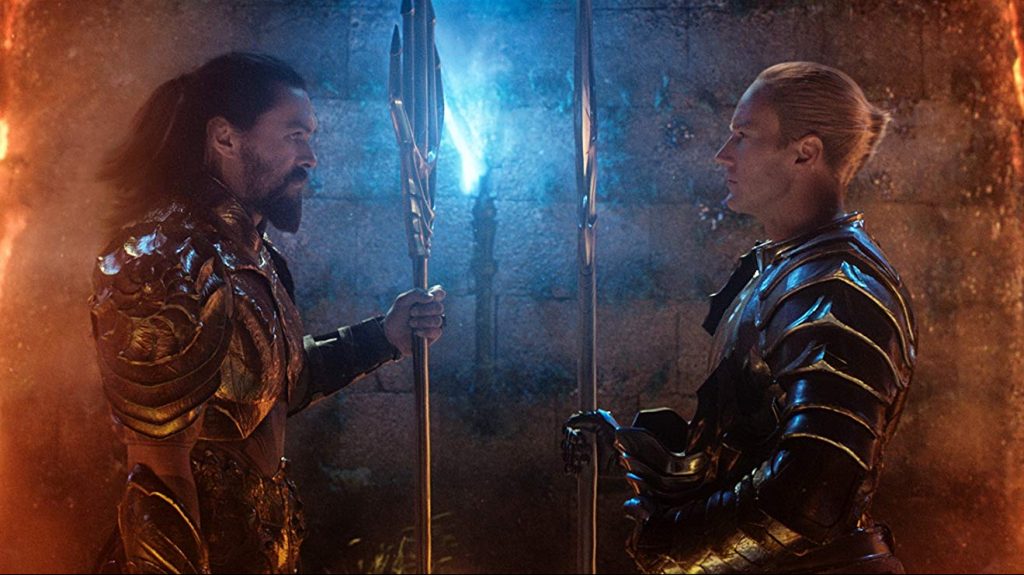 Wan, who's visual stylings are mostly attributed to the horror genre, brings quite a bit of life to the deep sea kingdom of Atlantis. He's on record in saying that James Cameron's Avatar was a huge inspiration for him visually when creating this world and it certainly shows throughout the film, if not just one scene specifically that's riddled with the likeness. Fans of Wan shouldn't worry either, there's definitely some frightening imagery sprinkled in throughout the film as well.
After his dude-bro dialogue in the underwhelming Justice League last year, I wasn't sure how Momoa would fare leading solo film, but under Wan's direction, he pulls it off with little effort. In a climactic war-driven final act, Momoa is fully immersed in his role as Aquaman and couldn't look more heroic. In the final scenes, Wan showcases some beautiful splash shots of Arthur that look straight out of a comic book or painting and I was smiling from ear to ear.
I wouldn't have held my breath three years ago when Momoa was announced as Aquaman that this film would be in the top three (arguably two) DCEU films, but after three years of continuous disappointment (sans Wonder Woman, of course), Aquaman swims laps around the rest of them.
B