Movie Review: 'Welcome to Marwen' Starring Steve Carell, Leslie Mann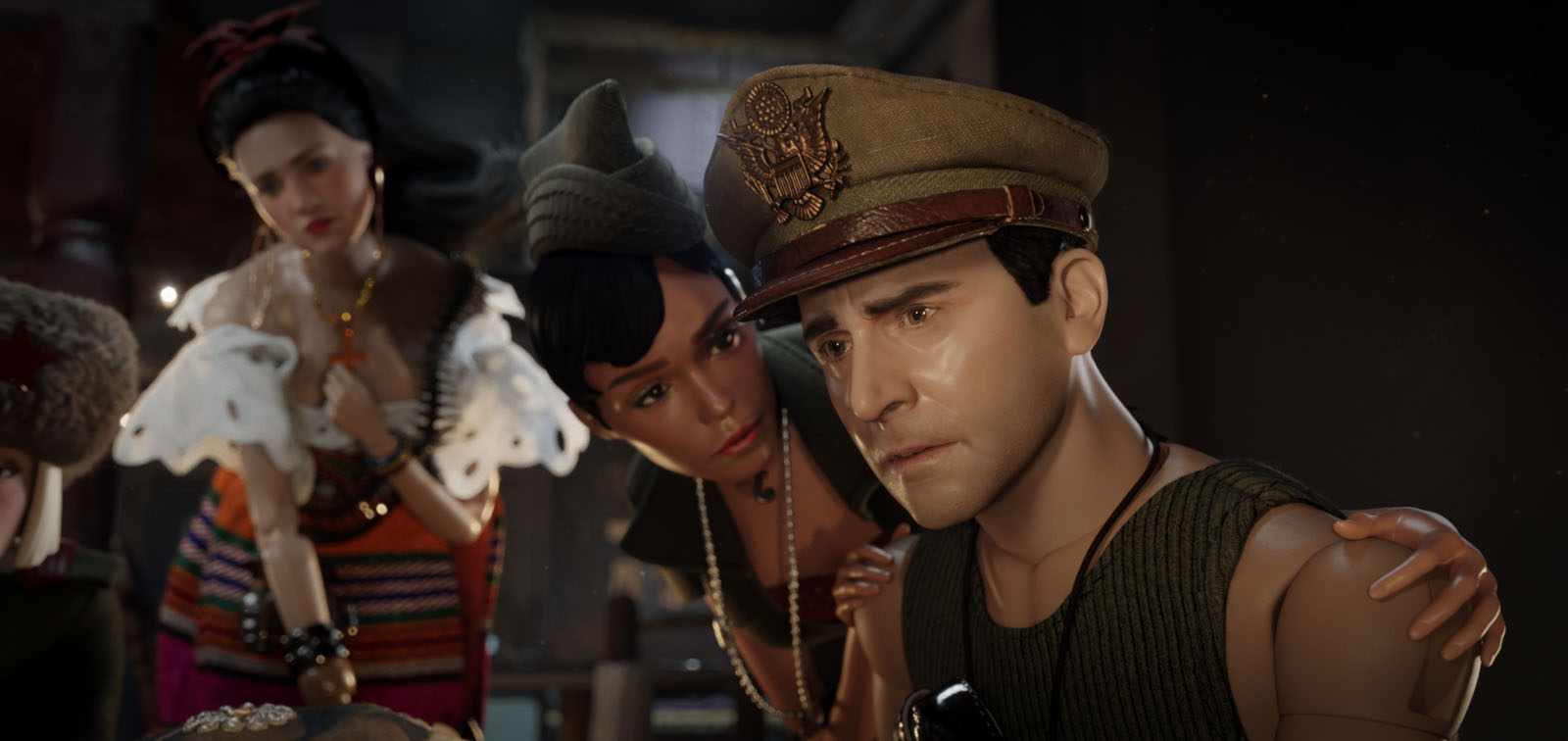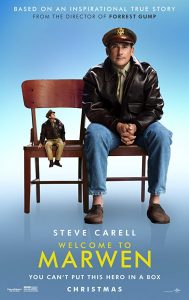 When I first saw the trailer for Welcome to Marwen months ago, I was incredibly intrigued by what seemed to be an uplifting tale of real life artist/photographer Mark Hogancamp learning to cope with the trauma of a brutal assault he experienced and trying to make something of his life once again. With Steve Carell in the lead role and rarely disappointing in front of the camera and an auteur like Robert Zemeckis behind both the camera and the screenplay (co-written by Caroline Thompson), the trailer did its job in piquing my interest.
The trailer the film promised, however, was not the film that was delivered. Having revisited the trailer just before beginning this review, I was left quite puzzled by the contrast between the feeling the trailer gives and the feelings I left with after the movie. Welcome to Marwen is not a feel good film. At least, I didn't find it to be one. A lot of times, I actually found it to be quite confounding.
After a vicious hate-filled assault by some thugs outside of a bar left him within inches of his life, Mark was left void of basically all of his memories from his past life and the ability to draw as he once could. Though that didn't stop him from creating Marwen, a small doll-sized town in his backyard that allowed him to cope with the trauma by photographing dolls that represent him, a slew of female friends, and even Nazi dolls to represent his attackers.
During the Marwen sequences, director Robert Zemeckis transports us to the doll-sized world in which through CGI, the inhabiting dolls are made to look nearly identical to the actors of the film. Of course Hoagie (short for Hogancamp) is the hero, as most fantasies of one's self often involve being as such. Joining Hoagie are a number of women whom Mark knows in real life. There are three in which he interacts with daily – Barbara (Merritt Wever), the clerk at the local dollshop, Carlala (Eiza Gonzalez) whom he works with at the bar, and his new neighbor Nicol (Leslie Mann) whom he becomes instantly infatuated with as he spots her moving in. Poor Gwendoline Christie and Janelle Monae are only in one live-action shot before spending the rest of the movie entirely in doll form. Let's not forget the french maid doll who's inspiration comes later in the movie and is totally baffling, but at the same time understandably sad.
Since we spend so much time in Marwen (too long, in my opinion), the real struggle for me was grasping to any one of these characters. We barely see any of the dolls' real life counterparts to establish any kind of resonance with them. We mostly only get what Mark thinks they should say or how they should act. That's not to say that what little time we get with the real characters isn't good. One pivotal scene between Mark and Nicol nearing the third act is a standout for Carell and Mann.
Another frustration comes in the apparent plot devices as well. Nicol's ex-boyfriend drops by throughout the film for no reason other than to cause tension and trigger Mark's anxiety. There's no explanation as to why he's ever actually there for the viewer to care about. In addition, one of the lingering conflicts in Mark's real life is appearing at the trial to face the men who assaulted him. His lawyers want him there to push for the harshest sentence, but when it comes down to the judge issuing one – we, the viewers, don't ever find out what it is. Granted, by that time, the real resolve for Mark is him overcoming his PTSD, but the exclusion of the assailants' sentencing really irked me.
I think Zemeckis really dropped the ball with this one, though I'm not exactly sure why he picked it up in the first place. Upon doing a little research, I found that there's a 2010 documentary called Marwencol (Marwen's real life name) that I can only assume tells a better story than the one that's told here because it focuses on Mark Hogancamp himself and not extended animated trips into his fantasies.
D-