Microsoft Changes Xbox One Policy: No 24 Hour Online Check-In or Used Game Restrictions. "Please Buy Our Console!"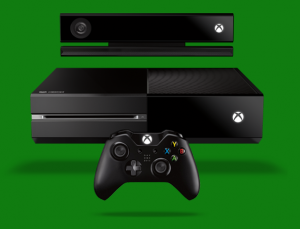 Man, the gaming industry hasn't seen drama like this since the '90s. In probably one of the most unexpected moves, Microsoft – lords of DRM and masters of control, have decided to reverse not some, but all of their DRM and copy-protection policies regarding the Xbox One.
Here's a rundown of the changes:
• No internet is required for the Xbox One – none, other than when you first setup the console.
• 24 hour and 1 hour checks are no longer needed.
• Any titles you download will be available offline, just like the current system.
• You can trade, lend, sell, giveaway any disc-based game.
• The console is no longer region locked, meaning you can take it anywhere and have it function just like you'd expect it to at home.
Microsoft has been subjected to an enormous amount of bad press and scrutiny regarding their policies placed on the Xbox One and consumers – and for good reason. This info comes from Microsoft president of interactive entertainment, Don Mattrick. He detailed all these points in a press release stressing the importance of Xbox One's future and how he has listened to consumers. I'm more inclined to think he and the higher ups saw the horrible pre-order numbers and numerous polls favoring the PS4 over the Xbox One – one in particular was an Amazon.com poll that showed such an overwhelming interest in the PS4 over the Xbox One, that it was pulled early.
However with these changes, we lose some of the few positive features. For example, the Xbox One's 'Family Plan' where gamers would be able to digitally share any bought games with people in their group have been lost. But you know what? I'm okay with that. I'm much more likely to purchase an Xbox One in the future now, but Microsoft has still left a dirty taste in my mouth.
We may never know for sure why Microsoft changed its mind, but one thing we can all be sure of: our power as consumers can make a difference.
Remember this?