Michael Jai White Talks "Black Dynamite" Sequel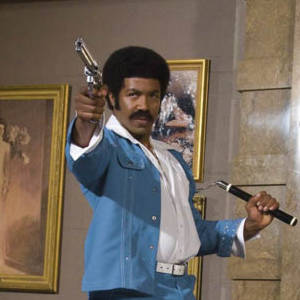 This is to all you jive suckas out there! Michael Jai White recently talked with The Mirror about the possibility of a sequel.
"Oh, absolutely, I've had the idea for Black Dynamite 2 for quite a while now, and it's gonna start where Black Dynamite left off – there's lots of things we didn't get a chance to do in the first one," he said.

"You know how Black Dynamite just grows in ridiculousness? Well, this will be a fitting sequel," he promised.
If you haven't seen the original, (view the trailer here) what are you waiting for? This is one of the funniest films of the past few years. If you've ever seen any blaxploitation films, you will find more than enough to enjoy here.
I think there is a very good chance that Black Dynamite will end up becoming a great cult film, and will most likely enjoy a lot of future midnight screenings a local theaters. Hopefully if the sequel gets made, we can get some back to back screenings.
What do you think? Let us know in the comments.