Meet The Irish Coven from 'The Twilight Saga: Breaking Dawn – Part 2' at the Midnight DVD Release!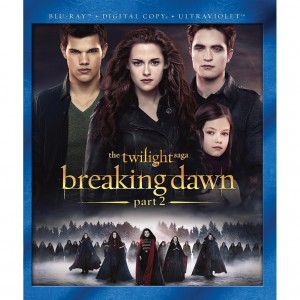 In honor of The Twilight Saga: Breaking Dawn – Part 2 releasing on DVD / Blu-ray tonight at midnight, Patrick (Liam), Marlane (Maggie) and Lisa (Siobhan) from the Irish Coven will be making an appearance at the Walmart in Fenton starting at 11PM!
Read about our interview with the Irish Coven here.
Walmart
653 Gravois Bluffs Blvd
Fenton, MO 63026
Synopsis: The astonishing conclusion to the series, "Twilight Saga: Breaking Dawn – Part Two", illuminates the secrets and mysteries of this spellbinding romantic epic that has entranced millions. After the birth of Renesmee, the Cullens gather other vampire clans in order to protect the child from a false allegation that puts the family in front of the Volturi.
BLU-RAY & DVD SPECIAL FEATURES
"Forever: Filming Breaking Dawn Part 2" – Seven-part "making of" documentary
Chapter 1: "Rebirth"
Chapter 2: "Renesmee"
Chapter 3: "The Cottage"
Chapter 4: "The Gathering"
Chapter 5: "The Field"
Chapter 6: "The Battle"
Chapter 7: "Forever:
"Two Movies at Once" featurette
"The Forgotten" Green Day music video
"Jump to" features
Audio commentary with director Bill Condon
For more information about The Twilight Saga: Breaking Dawn – Part 2 visit breakingdawn-themovie.com.