Marvel Seeks New Director For "Thor" Sequel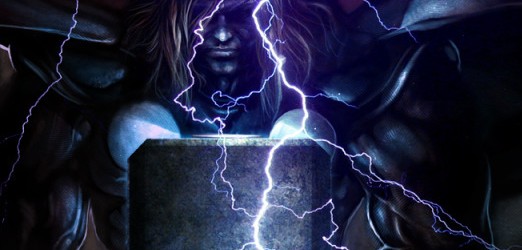 I find this news extremely funny to be honest, but in reality, I don't think it's the biggest shocker the film industry has seen as of late.  Patty Jenkins was confirmed by Marvel Studios to be the director of Thor 2 back in late October.  While one may see the hiring as an odd choice considering the last (and only) film Jenkins made was the 2003 Monster starring Charlize Theron, others saw this as a good move by Marvel.  Marvel already went with a left field choice on the first film with hiring Kenneth Branagh so why not continue to hire another director who is better suited for character development.
Unfortunately, we now know that Jenkins has left the project due to creative differences.  This is what I find slightly amusing because not even a week ago we received quotes from not one, but two people very close to these films.  Kenneth Branagh, director of the first film and the man I wish would return as the director, had this to say about Jenkins: "They've made a great choice in Patty Jenkins. I'm very excited about that choice."  We then heard what Tom Hiddleston had to say about the hiring.  " I had dinner with some of the executives at Marvel and Chris Hemsworth and Patty in London and she's amazing, really. She's the most incredibly fearless director and has a really inate understanding of the muscularity of a character like Thor. I'm not just saying he's jacked-up. I mean, the character itself has an enormously muscular, visceral, emotional complexity and Patty understands it, and she understands it in her bones."
Maybe the problem was exactly what Hiddleston said.  Jenkins was going to make a character study pushing the action to the side.  And Marvel being Marvel wants to make an action movie.  I wish the studio and Jenkins would have been able to come to an agreement because I think Jenkins would have been able to build off of what Branagh created quite nicely.
Fear not Thor lovers.  The film already has a release date.  Good or bad, we will be getting Thor 2 on November 13, 2013.  Can't wait til then to see Chris Hemsworth weild the hammer?  The Avengers hits in May in case you didn't already know that.  It seems that Loki will be playing a large role in that film as well.
So who should Marvel hire to direct the film now?  Let us know in the comments below.