Osmond Family Tragedy: Marie Osmond's Son, Michael Blosil, Commits Suicide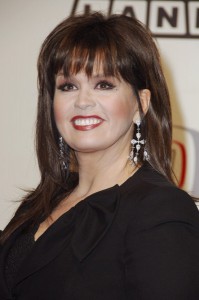 Michael Blosil, son of famous actress/singer Marie Osmond took his life Friday night at the young age of 18. Blosil was attending the Fashion Institute of Design and Merchandising in Los Angeles, where his body was found Friday night. Blosil was one of Osmond's eight children, and had a history of depression, and even entered a rehab clinic back in 2007.  Blosil had left a note explaining that he had no friends, and didn't fit in. He was sober at the time of his death. More might be found out after his autopsy is completed.
"My family and I are devastated and in deep shock by the tragic loss of our dear Michael and ask that everyone respect our privacy during this difficult time," said his mother Marie.
That is the second child of an Hollywood star to take his life in the past month. Last week Andrew Koenig, famous for his role as Boner on Growing Pains, and son of Star Trek actor Walter Koenig took his life in Vancouver after going missing for a week.