Theatre Review: 'Come From Away' at The Fabulous Fox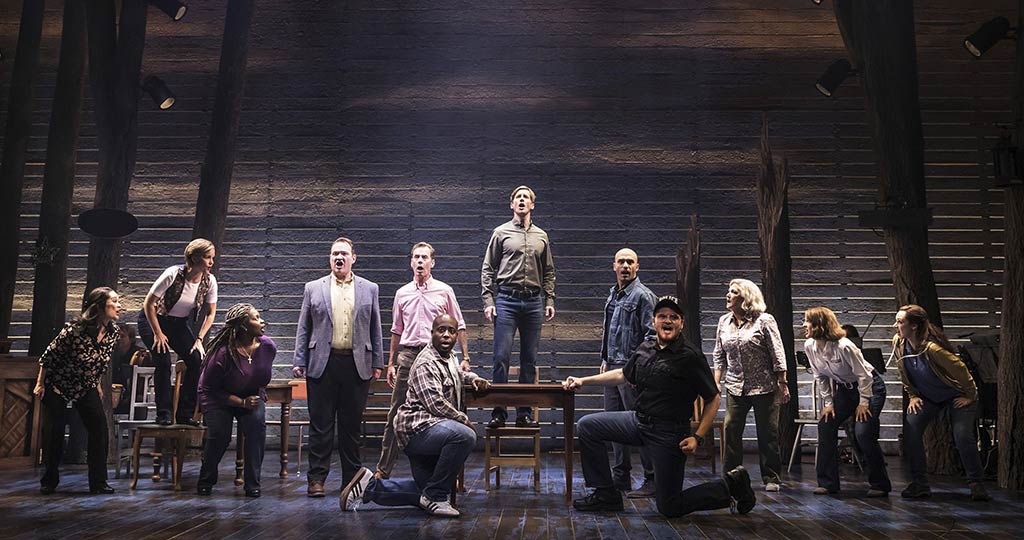 Sometimes for significant moments in your life, you remember the events and people that surrounded them more than the actual moment. That's the essential idea behind the new musical, Come From Away, which tells the true story of what transpired when 38 planes headed to the US were ordered to land unexpectedly in the small town of Gander after the September 11 attacks.
If you're worried about a dark, moody story filled with depressing imaginary – don't. Come From Away is a delightful, compelling story filled with a colorful cast of character with dramatic and touching moments sprinkled in.
The central premise is how the citizens of the small Canadian town, Gander, banded together to provide for the massive amount of foreigners visiting their home. The 18 cast members not only all play different members of Gander's community, but each cast member also plays at least an additional character or two from a different country. The characters range the mayor of Gander, to the captain of an American Airlines plane, to a gay couple from New York, to an Egyptian family man from the Middle East. Each of the about 50 characters goes through their arcs and learns something new during their time in Gander, all while the events in New York unfold.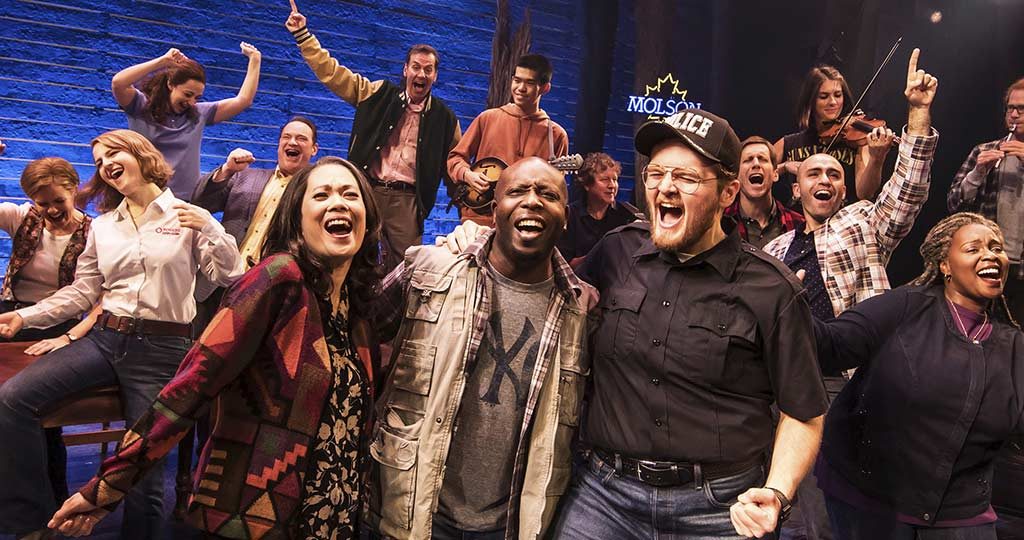 While the tragic events worry the characters and bring new challenges, it's the wholesomeness and comfort found in Gander that brings everyone together. It's a beautiful story, that has its dark patches but is ultimately about people learning to look on the brighter side of things and care for each other during dark times. The comedic writing shines through, and I couldn't help but have a smile on my face from ear to ear during the musical's 90-minute run-time.
The show's characters and story are wonderfully compelling, but what drives the musical from good to incredible is its beautiful music. Taking influences from northern folk and Irish step music, the sound of Come From Away perfectly fits the wholesome, yet comfy atmosphere of Gander.
While the singing was masterful from every cast member, Becky Gulsvig's powerful solo knocked me off my seat. From the characters to the story to the music, everything in Come From Away has passion and heart in every corner you can find.
Come From Away is a story I think everyone should witness and without-a-doubt lives up to its hype. There's an important lesson to be found in Gander for everyone.
Playing through May 26 at The Fabulous Fox Theatre in St. Louis. Tickets are available via MetroTix. For more information, visit fabulousfox.com.