Interview: Ryan Dummond Talks 'Men Are From Mars – Women Are From Venus LIVE!' and Voicing Sonic the Hedgehog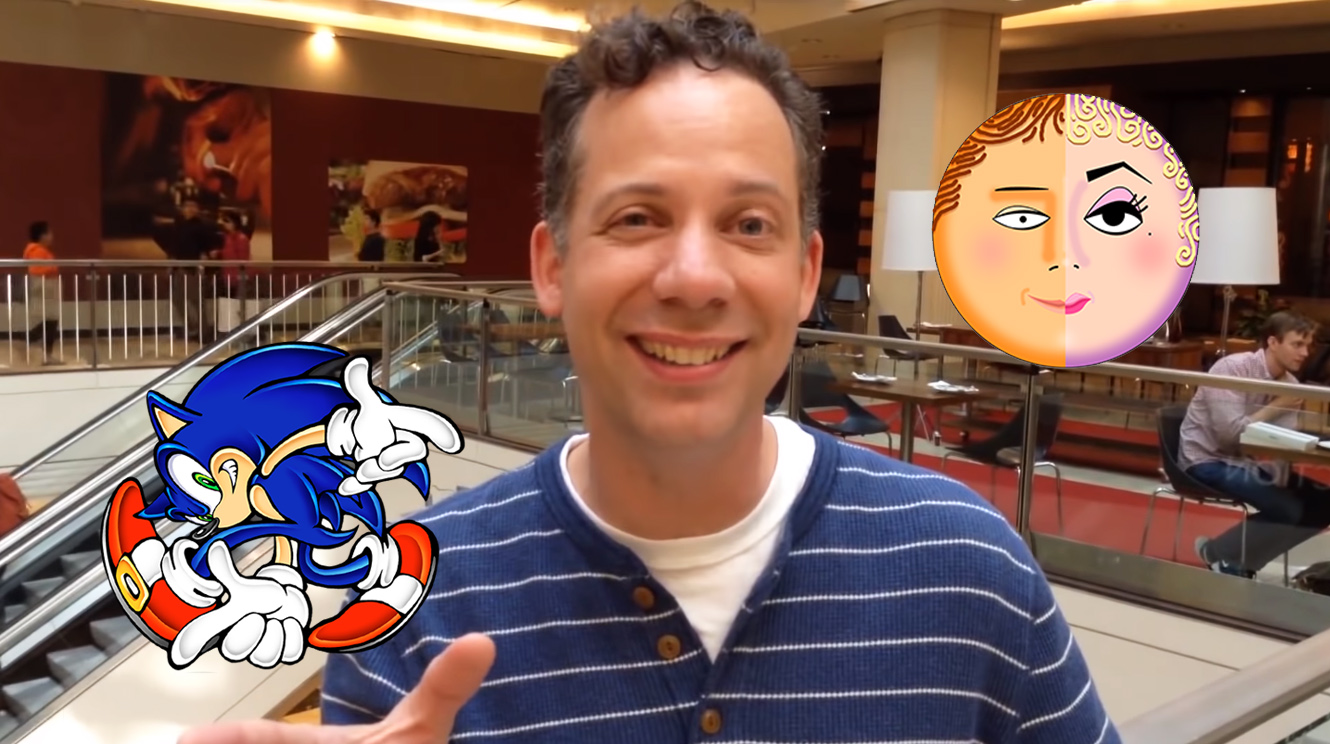 "Men are from Mars, women are from Venus."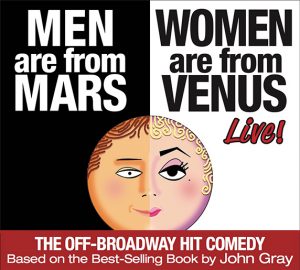 You've heard the phrase countless times as it's come up in pop culture and everyday life. It's a simple way to describe the differences between the male and female mind. But many people may not realize or remember that the phrase was popularized from a 1992 book by Dr. John Gray.
In recent years, the book was turned into an Off-Broadway success and is now touring the country with two hilarious shows. This weekend, Ryan Drummond will be performing his show in St. Louis at Playhouse at Westport Plaza.
"It's kind of less a relationship show, and more about looking at who we are as human beings," says Drummond. "As students of human behavior, we've found out that these things have not changed. Even though the book came out back in the 90s, and the stories we use to illustrate the points may have changed – the points themselves haven't changed in years, and years, and decades, and millennia. Because we are human beings, and we kind of do the same things over and over again."
The show is very unique, and the audience feels a personal connection to the performer as he tells these stories.
"We like to say, it's about a quarter stand-up comedy, quarter inspirational speech, and about two-quarters of just friends talking. It's very interactive in the way that I speak to the audience. I don't get anybody up on stage and hypnotize them, or make them take off their shoes or anything like that. But we just kind of talk – me up there on the stage, and everybody out there in the audience. And we figure this stuff out together, night after night. It's really fun."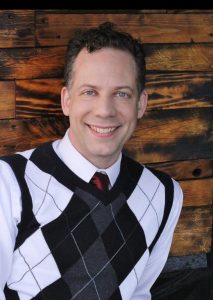 And even if you think you have seen this show before (it came to St. Louis a couple of years ago with the talented Amadeo Fusca), Drummond brings a fresh new take to his version that makes it a new experience.
"This show is different, in the way that every actor that does the show – and I think the tour is on its 8th year… there are currently two of us that do the show. I live on the west coast in San Francisco, and the other guy who does the show – named Amadeo – he lives in New York. And depending on where the show is that weekend, we kind of split the nation geographically down the middle. I happened to get St. Louis because I have family there. But the thing is, you can go see the other guy do the show… if you come to see my show, it's completely different. Some of the stories, we both use, because they just work. But Amadeo has lots of different things in his show that I don't do in my show. And that's kind of the great thing for people who do the show, is that you get to tailor make the show to your strengths. You get to put in your experiences and your stories. And talk about your family, and experiences with this stuff.  So you can go see the show a couple of times and say, 'Oh yeah, the other guy did that. Or the other guy said that too.' But it will be a completely different experience based on who you see."
Fans of the Sonic the Hedgehog games may recognize a familiar voice when they see Ryan on-stage. That's because he voiced the famous character during the entire Sega Dreamcast era, from 1998 to 2004. That includes one of the most popular Sonic games of all time: Sonic Adventure.
"It's still to this day, the best job I've ever had in the business. It's so fun being able to connect with so many people, so quickly. In fact, I'm doing "Sonic Revolution" – the Sonic convention in June in Los Angeles. So even though I haven't been the official voice since 2004, when people grow up listening to your voice as they play video games – it's kind of like James Bond.  I grew up Roger Moore as James Bond, and people a little older than me go, 'Oh, no. Sean Connery is James Bond.' And I go, 'No. Roger Moore is James Bond.' And people who are a little bit younger than I say, 'Timothy Dalton is James Bond.' So I've been very lucky to be a part of the Sonic community for 21 years."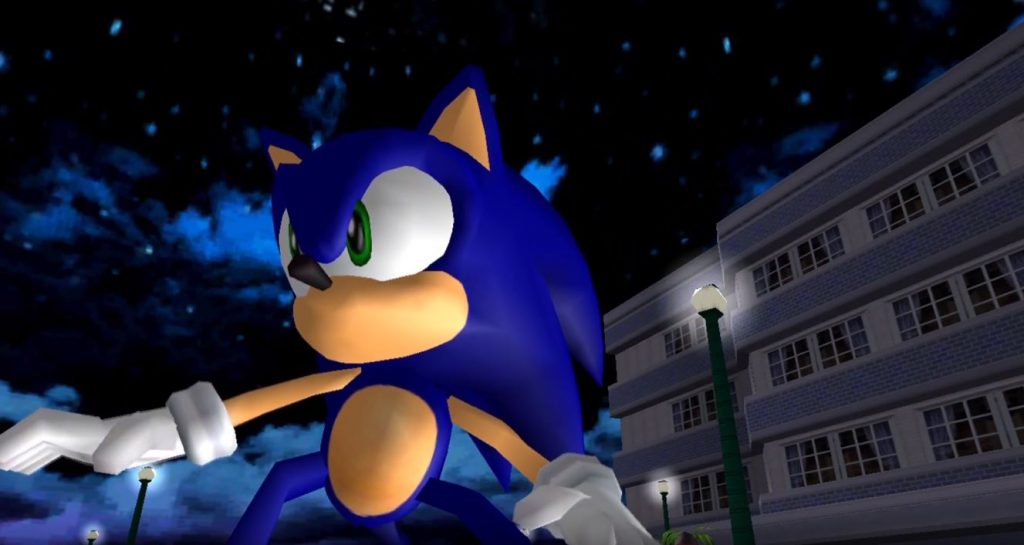 And for people who think voice acting may be easy or isn't time intensive, think again.
"This was kind of the first time [where Sonic] went to something more cinematic, and was more plot driven. So when I got the job, I kind of thought, 'Oh, it will be, you know, a few hours in the studio of basically all these lines.' And no, it ended up being huge scripts, and it took days and days. It was a big deal. They had a whole team from Sega of Japan that came – I recorded in San Diego. And the whole team came with a translator, because nobody there spoke English, and so every every line that I did was scrutinized and directed by this team. It was intense, and really amazing."
And most of the time, the actor didn't have much to go off of for his performance.
"A lot of the things I recorded did not have animation for them. Sometimes you get to actually look at the animation, and then fit the dialogue to whatever you're seeing on the screen. But just the way that particular game worked out, for Sonic Adventure, I just had pages and pages and pages of lines and different emotes. And sounds that Sonic had to make. And I had no idea what I was talking about half the time – because there was no game at that point! He's talking about The Red Hill Zone, and I'm like, I don't know what The Red Hill zone is!'"
When he took on the role of Sonic, there wasn't much to base the voice on. Drummond tells how he basically came up with the voice on the spot.
"I was in the audition, and they sent me into the recording booth. And for those who have not been in a recording booth, it's a tiny little closet of a room with foam all over the walls. There's a microphone, and there's a music stand, and on the music stand there's a piece of paper with all these lines. What they had done was taped a picture of Sonic on the wall of the recording booth, so when I walked in I didn't know what I was doing or what I was expected to do. So I stood in front of the microphone, and looked at the piece of paper. The first line was, 'This is Sonic, Sonic the Hedgehog. Get all the gold rings and get a free life.' And I looked at the picture on the wall, and they came over the intercom and said, 'Okay, Ryan. Do you see the first line on the page? Now look at that picture of Sonic on the wall, and if you could imagine a voice coming out of that blue hedgehog – what would it sound like? Go!'"
And what came to mind was what would ultimately win him the audition and end up in the game.
"I heard this click, so I knew that my microphone was live. So I didn't have any time to think about, and I just looked at that picture of Sonic and I started speaking. I didn't plan it – I didn't even have a moment to think about how it was going to sound. I just looked at that picture, and I started speaking. And that's the voice that came out, and that was the one where they were just like, 'Yeah, that's it!' I ended up getting the job, and I've been doing that voice ever since."
Back to the show, when it comes to performing live, the actor says there is something really special about the experience.
"It's a very funny show, and there are a lot of laughs. I get to start by watching a room full of theatergoers, and everyone is sitting in their seats and watching the show. And they're being very polite like their parents taught them to do when they were kids. Then as the show goes on, I get to see people nudging each other, and looking at each other, and those moments of recognition. And then after a little while, I see them maybe start holding hands, or an arm goes around the shoulder. Or they get cozy, and lean into each other… I get to see these couples, literally through the magic of just recognizing themselves in the material on stage, and they come together and go, 'You know what? This is true. We do this.' And it's not a bad thing – it's just sometimes we have to – like a good coach won't tell you anything that you don't already know – tells you in a way that makes you go, 'Yeah, that's right!' So that's what I like about the show, that you can come and just have a lot of laughs. But then I hear time and time again that people take the stuff that they heard during the show, and apply it in their lives. And they improve their relationships."
See Men Are From Mars – Women Are From Venus LIVE! this Friday and Saturday, May 17-18 at Playhouse at Westport Plaza. Tickets are available via MetroTix. For more information, visit playhouseatwestport.com.
Below is a preview of the show from when Amadeo Fusca performed his version a couple of years ago.