Interview: Gary Owen at Helium Comedy Club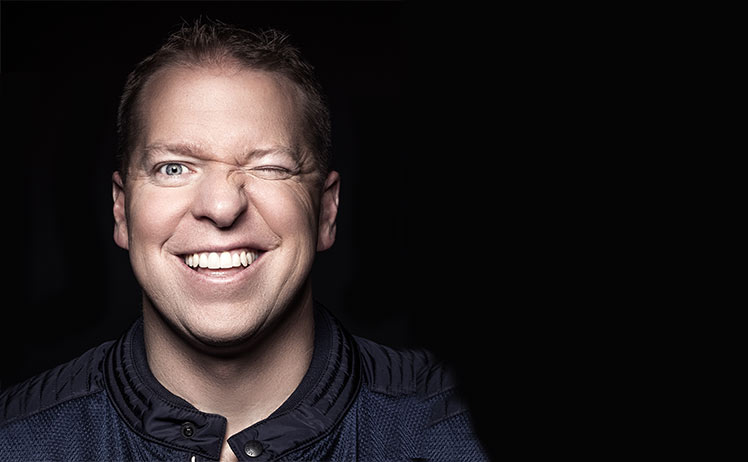 Gary Owen, stand-up comic and actor known for films like "Ride Along," "Think Like a Man," and "Little Man," will be at Helium Comedy Club in St. Louis on Saturday and Sunday, May 18th and 19th. Ahead of his show, Gary took some time answer some questions for ReviewSTL as to what's in store for his St. Louis audiences, where he gathers his standup material, and any advice he has for those looking to break into the comedy scene.
​Upon returning to St. Louis, Owen promises to let his stand-up show be a "political free zone," feeling that many of his audience members are subjected to harsh political beliefs, jokes, and their pitfalls on a regular basis, and that it might more enjoyable to have an hour and a half where you can escape that reality and just laugh. Joking about himself, he added "Plus, I'm not that bright." So, the area of politics is a no-fly zone for the comic as he says he's unsure if he could properly navigate the waters with it being out of his area of expertise.
​Owen has been performing in St. Louis for over 20 years, so his relationship with the city has been building upon that for quite some time. When returning, he always makes it a point to stop by the restaurant "Sweetie Pies." Being a soul food joint, Owen joked that if he lived here, he'd "only be able to eat there once a month. It's heavy food. It's not healthy."
​On his audience, the comic stressed that it isn't the comedian who picks their audience but an audience that picks the comedian. That being said, Owen's career has made him extremely popular among many members of the black community, with his show being on the BET network, and having strong roots within black pop culture. His own statement being, "I was so lucky that the black community embraced meand that BET aired my show. I mean, I would have been happy with Telemundo if I could speak Spanish. I just want to make everyone laugh."
​Owen also stated that he gathers his material from his everyday life, and he never knows what his set will be like because it can include anything, such as funny stories or references that even happen the morning before he goes on stage. Owen did an interview back with ReviewSTL in 2017 and was asked if anything was off limits when it came to his comedy. I decided to ask that question again, being that so much has changed within the past two years. His answer today, is that he tries to steer clear of celebrities who have recently passed. While he says it's never meant to be disrespectful of a deceased celebrity, and that his jokes are meant to "celebrate their life," there is a period of time that needs to pass before its allowable.
​For those looking to jumpstart their comedy career, Owen's words of advice are simple: "Get up on stage as much as you can. Karaoke bars, open-mic nights, talent shows – anywhere that has an audience and microphone. And, then find what works for you." According to Gary, comedy can become addictive, and you find yourself always replaying and analyzing things that happened throughout your day for funny anecdotes, jokes, and stories to add to your set, as it is the little things that people find relatable that make them laugh.
​You can check out Gary Owen's set at helium comedy club this weekend. For more information, please visit https://st-louis.heliumcomedy.com/
​It is also exciting to note that his current set is one that he has been working on for some time now, and he will be filming his current tour in San Antonio on June 8th for his next comedy special to air on Showtime. So, you could be one of the lucky audience members who gets to experience that set ahead of time if you want, and come down this weekend and enjoy the show, have some laughs, and observe as Owen takes the stage in what I'm sure will be a fun-filled night.