Laurence Fishburne: Proud Father of Porn Actress Montana Fishburne?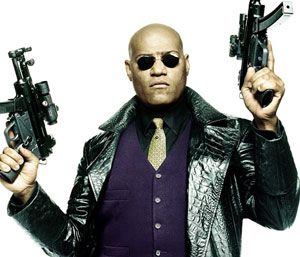 Fame is a fickle friend, or so I've heard. Laurence Fishburne is finding that statement to be all too true today. Not many people have to go through a national public embarrassment when their daughter turns to porn to try and ignite her career.
Fishburne's daughter, Montana, has decided to star in a porn film called "Phatty's Rhymes & Dimes" starring her as "Chippy D".  Montana, who is 19, could presumably be doing the Kim Kardashian route to fame by starring in an illicit film to gain notoriety and name recognition in Hollywood. Hell of a way to gain notoriety right?  This is at least what the actress is apparently claiming to do, and even went as far to get the company who released Kardashian's to release hers as well, porn company Vivid Video.
Fishburne will be co-starring in the film with porn actor, Brian Pumper. You can watch a video of them talking about the film below. Beware the film contains no nudity, but some of the language is NSFW.
What do you think about this? Let us know in the comments!
[hdplay id=105 width=595 height=375]