American Idol Judges News: Kara Dioguardi, Ellen Degeneres and Simon Cowell Out; Steven Tyler and Jennifer Lopez In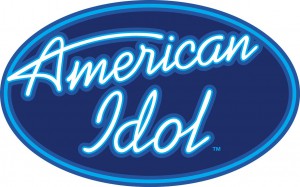 There has been a lot of discussion over the past year as to who would be replacing long time American Idol judge Simon Cowell. Rumors flew around last week that Justin Timberlake and Elton John were both offered the spot, but both musicians promptly turned the offer down. Then recently more rumors surfaced that Jessica Simpson would be the person to take over Cowell's spot.
Last night all hell broke loose. First, Ellen Degeneres quit the show saying it wasn't the "right fit", and FOX fired Idol judge Kara Dioguardi. So, after the departure of Paula Abdul a couple years ago, that leaves us with one original Idol judge, Randy Jackson.
So, who is FOX bringing in to steady the sinking ship? Big time performing artists Steven Tyler and Jennifer Lopez aka J.Lo.  Currently this is all speculation, as FOX has not officially signed on any of them. However, TMZ has sources claiming this is all going down.
"We are not commenting on any rumors or speculation," a rep for FOX told PEOPLE magazine.
With almost all familiar faces leaving the show, which already is dropping fast in the ratings, can the signing of two dwindling superstars save it as well? Let us know in the comments!