Kenny Ortega slated to direct 'In The Heights'
Kenny Ortega won a lot of people over with This Is It. Even though he was really only supposed to be a choreographer and show runner, he ended up turning director after Michael Jackson's untimely death. The film went onto rave reviews, and showed an intimate look at its star. I'm sure how well the High School Musical director will translate into Tony Award winning In The Heights. Lin-Manuel Miranda has to be one of the most talented people working in show business, and working with him should help Ortega propel his career even further.
From THR.com
---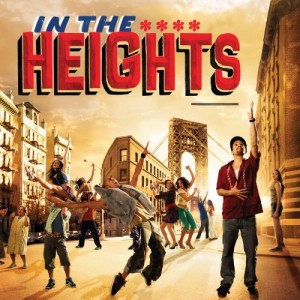 Kenny Ortega, the director of the "High School Musical" movies and "Michael Jackson's This Is It," is attached to direct Universal's adaptation of the Tony-winning Broadway musical "In the Heights."
Lin-Manuel Miranda, who composed and wrote the musical as well as starred in it, is set to star in and produce the big-screen adaptation. Quiara Alegria Hudes, who wrote the play's book, is writing the script.
"Heights" explored three days in New York City's Dominican-American neighborhood of Washington Heights and featured hip-hop, salsa, merengue and soul music. It was nominated for 13 Tonys, winning the award for best musical.
Meryl Poster will produce with original Broadway producers Kevin McCollum, Jeffrey Seller and Jill Furman Willis serving as executive producers.
Universal's executive vp of production Tracy Falco and director of development Maradith Frenkel will oversee the project for the studio.
Ortega, whose "This Is It" danced its way to $252 million worldwide, is repped by Paradigm.
---
I was just talking the other day with someone how I wish more musicals were made. Usually we only get about one a year, but I'm hoping to see that trend increase. With shows like Glee doing so well, maybe Hollywood will put more musicals into production. If not at least we got a good one like In The Heights going into production.