Kaleo's Polished Rock & Roll Crushes at The Pageant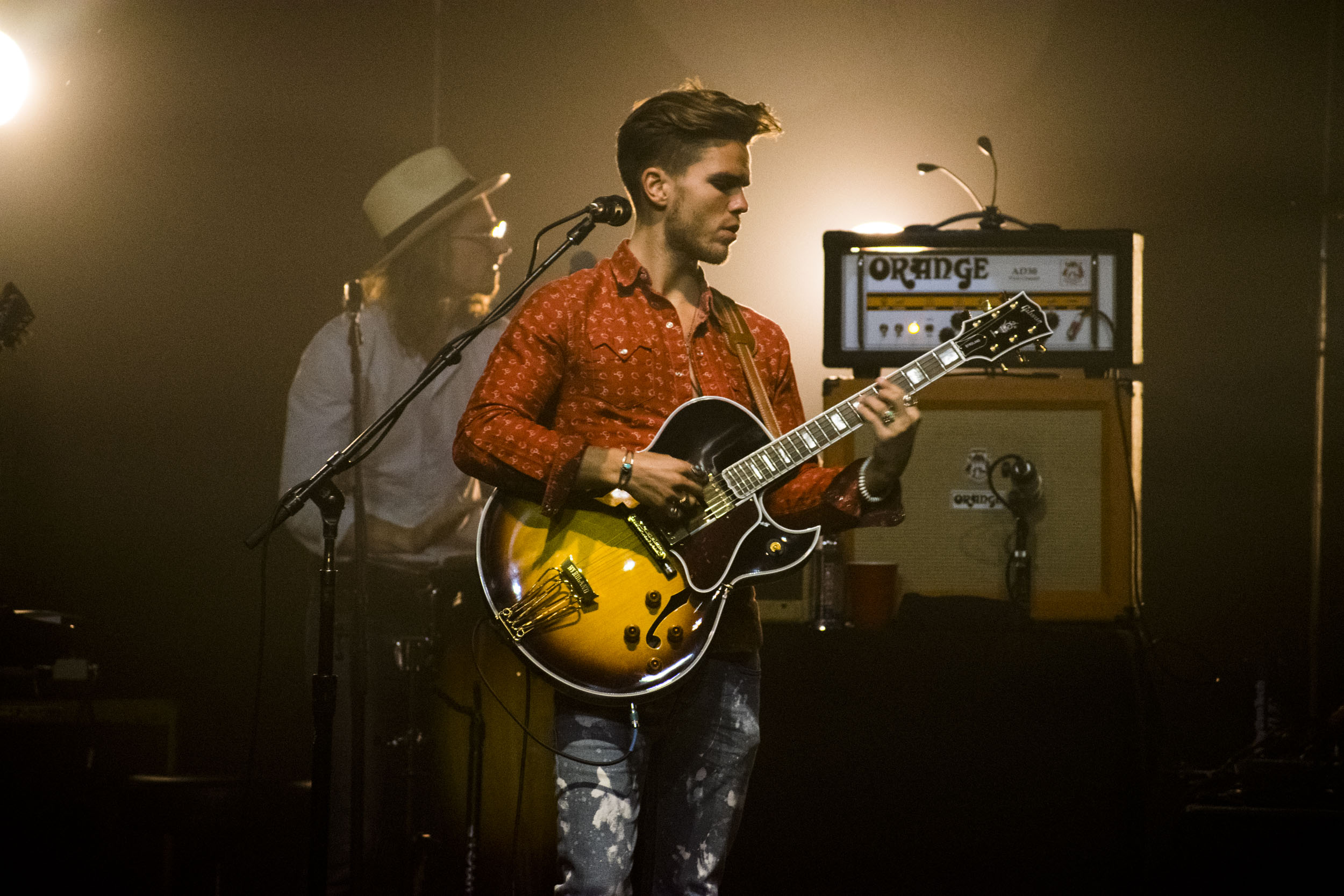 Fans of rock & roll got an early Christmas present Wednesday night, as Kaleo brought their polished rock and blues sound to the Pageant.
Wednesday night's sold out show was filled with blues, gospel, a little country and a lot of rock.
The band flew through a 90-minute set nearly effortlessly. At times, Kaleo sounded more classic rock during their set, which isn't a bad thing. Today's muddled rock scene isn't dead, but it's not exactly thriving. Bands like Modest Mouse, Nathaniel Rateliff  and the Night Sweats, and Kaleo are keeping rock relevent. These bands are proving that you don't have to scream or be emo to enjoy todays rock music.
While "Way Down We Go" may be the bands current single and hit, Kaleo is much more than a one-hit wonder. "All the Pretty Girls" utilizes lead singer JJ Juliusson's pure and hypnotic falsetto. It's a beautiful song that completely mesmerized the sold-out crowd.
"Vor í Vaglaskogi" was the band's lone Icelandic tune. It's celtic feel hooked me from the first line of the song.
The song of the night, and currently one of the best rock songs out was "No Good." The raucous guitar licks from Rubin Pollock echoed through the Pageant and was welcomed by the fans. For me, Kaleo could have played this song all night. It's pure gold.
While Kaleo has just scratched the surface, when it comes to garnering fans, the band will undoubtedly continue to grown in popularity as it draws comparisons to Led Zeppelin or early Rolling Stones. Kaleo is a new band with an old sound, which was a hit combination on Wednesday night, and will continue to attract new listeners as word spreads of their strong live performance.