Justin Bieber Hosting MTV's Updated "Punk'd"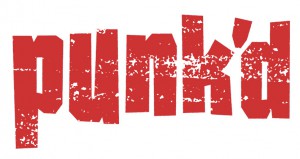 I'm hoping that this is just some type of meta joke, where the announcement is really us being "punk'd". Let me count the reasons why:
Justin Bieber as the host of a prank TV show? No thanks.
Do we really need to bring back Punk'd?
I don't think we should really be encouraging Ashton Kutcher anymore.
In all seriousness, this appears to be legit news. Kutcher and MTV want to bring back the show that embarrassed all your favorite celebs just a few years back. This time though, Kutcher feels like he should stay behind the camera, and let someone new take over the reigns of hosting the show.
It is being reported that the show could launch as soon as next year. So, celebrities keep your eye out for elaborate pranks!
Note: I'm pretty sure that a smug 16-year-old is what most of these people being pranked are NOT going to want to see. What's the over/under on Bieber getting punched? Two? Three episodes?