Joshua Jackson starring in 'UFO'
Is this a version of typecasting? It seems that whenever an actor stars in a popular sci-fi series or movie that they get offered all kinds of roles in the genre. Is it because they have developed a fascination with the genre? Or maybe it is because producers think of them so readily from their previous work in the genre? Who knows maybe it is just a coincidence. Maybe Jackson was a fan of the original British TV series.
From Variety.com
---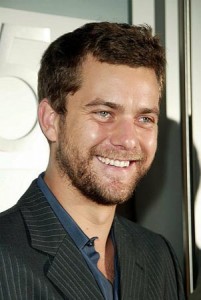 "Fringe" star Joshua Jackson will topline "UFO," the feature film version of the British TV series that will be directed by visual effects wiz Matthew Gratzner.
Jackson will star as Paul Foster, a test pilot who joins S.H.A.D.O. (Supreme Headquarters Alien Defense Organization), a covert org built under a Hollywood studio that defends Earth against a race of aliens who have been abducting humans and using the body parts. The series was a cult hit in the '70s.
Pic is produced by Henri M. Kessler and Avi Haas, who have a first-look deal with the Robert Evans Co.
Graztner, the visual effects supervisor on films ranging from the Martin Scorsese-directed "Shutter Island" to "Iron Man," was set last summer to make his feature directing debut on a film that its producers said is aiming for a spring start in the U.K.
"Character development is the most critical part of 'UFO,' and Joshua's terrific talent and range is exactly what I need to convey the inner conflict of the character of Paul Foster," Gratzner said.
Rights for the Gerry Anderson-created series were optioned from ITV Global, and the script was written by Ryan Gaudet and Joseph Kanarek.
---
The whole concept sounds a bit goofy, but I'm willing to give it a try. I'm a bit of a cinephile, I want to see everything. Joshua Jackson doesn't really scream leading man to me, but he works well enough on TV. Let's hope it isn't as bad as my last UFO encounter, The Fourth Kind.