Josh Schwartz Makes His Directorial Debut In "Fun Size", Filming In St. Louis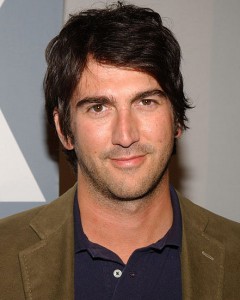 Josh Schwartz has stuck with the realm of television until this year.  He was the creator of two of my favorite television series, The OC and Chuck.  He also helped develop Gossip Girl which I have never seen, but have heard good things about the first two seasons.  This summer he will have his first film credit hit theaters with X-Men: First Class.  Mr. Schwartz is credited with writing the screenplay.
Now Schwartz is taking on directing duties for the first time.  What's even more exciting is that he is doing it right here in my hometown of St. Louis.  The film, Fun Size, is by Colbert Repot writer Max Werner.  The story follows a teenage girl who is forced to take her younger brother out trick or treating.  The two soon get separated, and the adventure begins as they try to track down one another.  It has been described as a cross between Adventures in Babysitting and Superbad.
While St. Louis is no stranger to having stars film in the area, this is still great and exciting news.  Filming is set to begin in early April.  No cast has been announced yet.  If your from St. Louis check back here for more news regarding the film.  I will post as much as I can as it comes in.
What celebrity would you love to see filming in St. Louis?  Let us know in the comments below.