Jon Hamm and Megan Fox Starring in "Friends With Kids"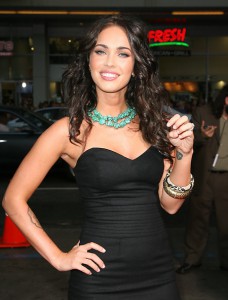 Megan Fox has experienced a bit of a Hollywood backlash over the past year. She had disappointing returns (and performances) in both Jennifer's Body and Jonah Hex, but her biggest blow was losing the female lead in the latest Transformers sequel, the series which brought her to stardom.  So, what is the starlet doing now? Well, she's focusing on more independent films, and teaming up with a Hollywood hot commodity and St. Louis native Jon Hamm, for Hamm's partner, Jennifer Westfeldt's new film Friends With Kids.
Friends With Kids stars Kristen Wiig and Adam Scott as platonic best friends who decide to have a kid together, and then find the right one for each other. Director Westfeldt will be performing double duty starring as Scott's current girlfriend, and Hamm will play a love interest of Wiig's. Fox is joining the cast as a girl that Scott's character dates for a while in the film.
Westfeldt is writing, directing, and starring in this feature. Friends With Kids will be her directorial debut, but she'll have good help in producing partners Mike Nichols and Jake Kasdan.  This isn't the first time Westfeldt has written a film, she also wrote the screenplays for indie comedies, Kissing Jessica Stein (in which partner Jon Hamm had a role in) and Ira & Abby.
What do you think? Let us know in the comments!