John Park Going Home, Voted Off American Idol Season 9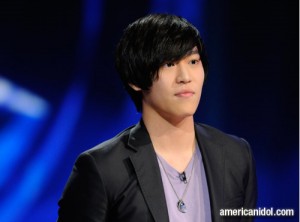 After over 27 million votes, America has spoken. Thursday night on "American idol," 21-year-old John Park was voted off. Earlier this week, John performed "Gravity," by John Mayer.
Get to know John Park from Evanston, Illinois:

John Park talks about being different and having a voice. He also loves to eat in massive amounts, watch cooking shows, and consume meat.
Click here to see who else was voted off tonight.
What do you think of the contestants that were voted off? Who do you think will win the competition? Leave your comments below!