Who Was Voted Off American Idol Thursday Night? Find Out Who's Going Home!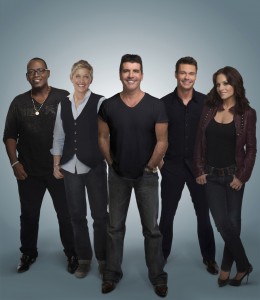 Four more contestants packed their bags and are heading home tonight after Thursday's "American Idol." Two guys and two girls said their goodbyes, as the top 10 on both sides took another drop in numbers. After over 27 million votes, here is what happened.
For the guys, both John Park and Jermaine Sellers were eliminated from the competition. This week, John performed "Gravity," by John Mayer. Jermain decided to sing "What's Going On," by Marvin Gaye. Both of them didn't cut it with America, and missed the crucial votes that they needed to stay on the show.
On the ladies side, Michelle Delamor and Haeley Vaughn were sent home. Michelle sang "With Arms Wide Open" by Creed, where Haeley performed "The Climb" by Miley Cyrus. Neither them really made too strong of an impression on the judges, and apparently viewers felt the same.
What do you think of the contestants that were voted off? Who do you think will win the competition? Leave your comments below!