Jodie Foster, Matt Damon, Sharlto Copley to Star in Neill Blomkamp's Next Film "Elysium"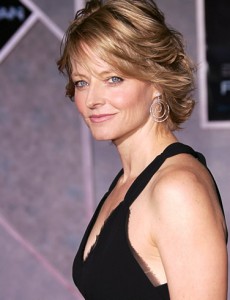 Would a studio pick up the follow up film from the director who made District 9?  A film from the director who took a mere $30 million and made a film that took in over $115 world wide.  A film that would be a follow up to District 9 which was loved by critics and audiences alike.  A film that now boasts the cast of Academy Award winner Jodie Foster, Academy Award winner Matt Damon, and Sharlto Copley. 
Well that film is Neill Blomkamp's Elysium.  It blows my mind that a studio wouldn't be calling this man like crazy to have their name attached to this film.  Maybe there are and he is just not worried about that yet.  But I would imagine a studio would back him in whatever he wants to do.  But what exactly would the studio be getting?
No one knows anything about the script.  Except for the actors attached.  Here is the description that Damon gave about a month ago, " It's a great idea.  It's 100 percent Neill, I'll put it that way.  And that's about the highest kind of praise I can give it."