Jason Segel Starring in "Muppet" Movie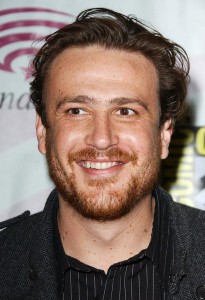 We reported last year that Jason Segel would be writing the latest Muppet film. (Read our article here.) He is now also attached to star in the film.
The premise has changed a bit since the last time we reported it. Originally the idea was to make a film called The Cheapest Muppets Movie Ever, which was going to have Gonzo blow all the money on the opening credits, and the rest of the film would have looked like it had been made on a shoestring budget. It seems they are now going with the title The Greatest Muppets Movie of All Time. Segel's character will go out looking for all the Muppets looking to reunite them.
I along with just about everyone else in America hold a special place in my heart for the Muppets. Jim Henson's works span across generations. The Muppets is one of those draws that can usually entertain a child as well as an adult, and those type of things are rarer than they should be. Segel has great comedic abilities as he's shown on shows like Freaks & Geeks, How I Met Your Mother, and films like Forgetting Sarah Marshall and I Love You Man. The two should fit very well together, and I'm looking forward to what comes next.