Interview: Natalya Eyes Championship Shot at First Ever Women's MitB Match This Sunday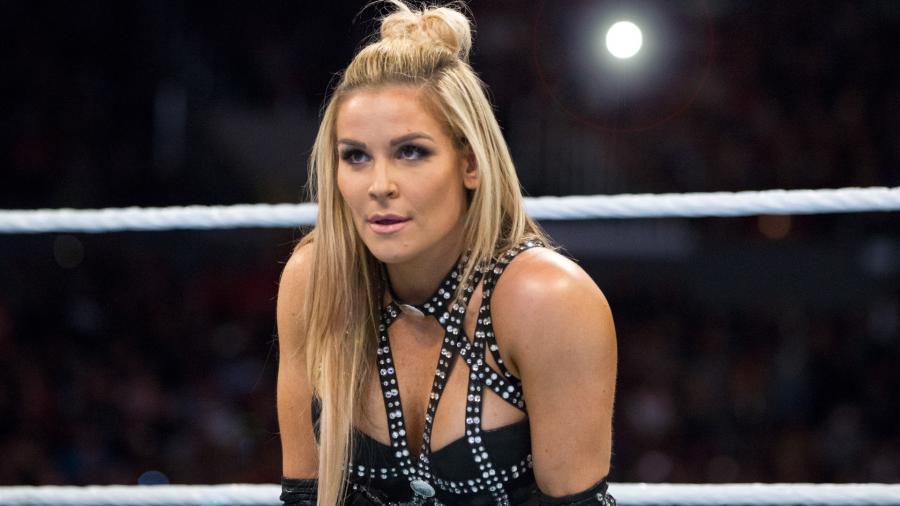 Sunday will be a night of firsts for the WWE and St. Louis. June 18 marks the first time Money in the Bank, one of the WWE's most exciting PPVs, will be held in St. Louis. And It also will be the first time that a women's MITB match is held.
For those of you unfamiliar with the MITB match, a briefcase with a guaranteed contract for a WWE title shot anytime is suspended over the ring. In order to capture the briefcase, the superstars involved in the match must climb a ladder to get the briefcase. Championship dreams are made with the match.
Competing in the first ever women's match will be Becky Lynch, Charlotte Flair, Tamina Snuka, Carmella, and Natalya.
Natalya has been in the WWE for over 15 years, playing an integral part in the success of the WWE Women's division. She is also the star of the hit television show WWE Total Divas, airing on the E! Network. The show features Natalya and several other Divas, looking at their lives in and outside of the ring.
Review STL had the pleasure of speaking with Natalya as she prepares to compete in the first ever women's Money in the Bank match this Sunday in St. Louis.
What does being involved in the first ever women's Money in the Bank match mean to you?
I'm still trying to digest it all. It's really surreal to think that I'm going to be part of a match like this. It's history making, it's ground breaking. It's something that our girls here in WWE, on Raw and Smackdown, are looking forward to doing. We've done two cage matches, we've main-evented Raw and Smackdown, we've had a Hell in the Cell match. We've broken down a lot of barriers just in the last year or two. But now to do the first MITB Ladder match, it's huge. Even just picking up a ladder, it was challenging. I've been doing some research, watching tape of matches, and talking to my friends Edge and Christian and anybody who has been in these matches – my husband Tyson Kidd. I'm just trying to pick their brains. Yesterday I spent six hours practicing, just so I can be prepared for it Sunday in St. Louis.
As a veteran and seeing the success that the women are having in WWE, after years of struggles in the business, what does the success you and other women are having mean to you personally?
It's very rewarding because we are getting to do extraordinary things, and WWE is really embracing the incredible and positive change with the women. We are getting to do things we have never done before. When we were told we were having the MITB match, we were on cloud nine. We were nervous and walking on eggshells, but we were also brainstorming ideas and ways to make this exciting. We are very competitive, that's one thing I will say about our division, especially over on Smackdown. We are excited and we are celebrating just how cool this is.
How difficult is it to transition from being a face (good guy/girl) to a heel (bad guy/girl) character?
Well, part of our job is that no day is the same. The fun part of our job is that every city, state, continent is different everyday. So for me, getting the chance to be a bad girl, it's a fun. It's different. My comfort zone was always as a good girl and I feel like I played that role well. When I was presented with the opportunity to play a bad girl, I jumped at the opportunity because it was a chance get outside of my comfort zone and do something different. It was a chance to play a character who wasn't true to myself. I wanted to tap into the role. It's like being cast for a movie. In WWE, it's very much a sport, but we're also very much entertainment. So for me, it's been fun jumping into a different role and a different character, and being mean. I've been having a great time with it.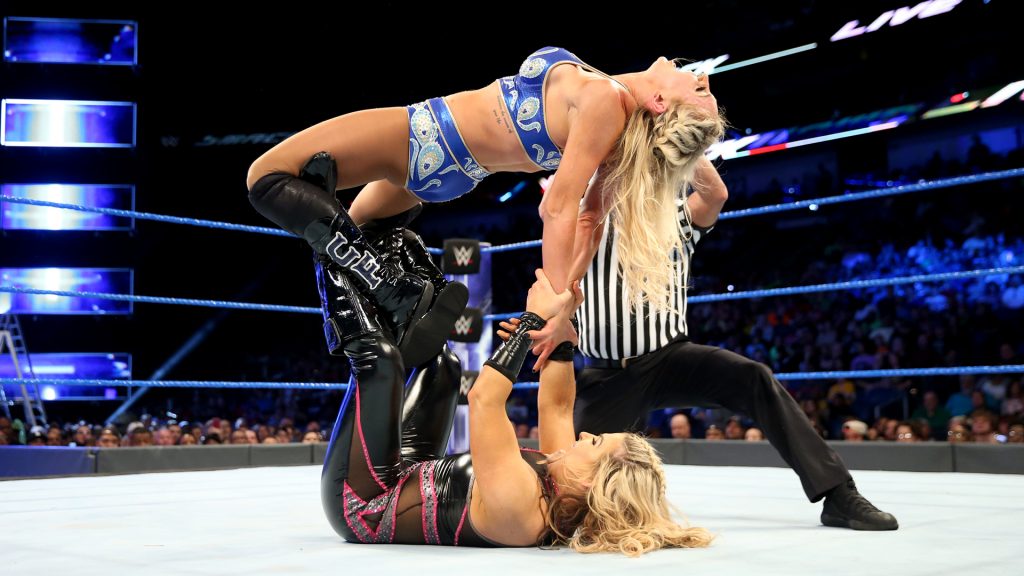 Has playing a villain on television changed the way your fans approach you?
Not really, not that I notice. That's the thing about Total Divas; we focus on our lives in and outside of the ring. The show is more of a look on Natty, on what I do in the ring, what I do outside, and stuff with my family; my relationships and my friends. It's more authentic to Natty, where as my character in WWE is a bad guy. The best example I could give is Stephanie McMahon. On TV you will see her play many different roles or wear many different hats. She's part of the Authority, for example. She plays a character who is a bad guy. That's not who she is in real life. In real life she's very much the opposite. She's one of the most giving people I've ever met in my life. She's very sincere and very genuine. She does a lot with different charities and organizations. So, you see that her real life is different from the role she plays on WWE, but that's the fun thing about WWE. You get to jump into different roles, but at the end of the night when you go to bed, you get to jump back into who you are.
I know that you are involved in charity work like Be A Star, among others. How important is it to you to give back to the fans?
It's really important. We do so much outside of the ring in WWE. What we do in the ring is great, don't get me wrong. I would love to be the women's champion one day. I love what I do and love being on Total Divas, it's so much fun. But outside of the ring, WWE has partnerships with so many organizations: from the Special Olympics to Susan G. Komen, to Make a Wish. Stephanie McMahon and her husband, Triple H, started Connor's Cure – which is a foundation to help benefit children's cancer research and help kids dealing with cancer. We've done so much work with that. Those are those AHA moments when you are going into a children's hospital to meet a kid who is terminally ill, but you light up his day. The doctors will come in and say we actually raised their vitals with our visit. Those are moments that I can't really even explain. We get to do so much of that in WWE. Those type of moments actually change people's lives. It's really, really cool.
I'm lucky that I have the opportunity to work in WWE , so that I have the platform to be a superstar. Because I have that platform, people are interested in me and I can make kids smile, or give a little boy my action figure. I actually stay connected to a lot of the people I have met and a lot of the children. Through my travels in the WWE I met a little boy in Nashville named Chase. I met his family when they came backstage as part of the Make a Wish program. His family and I stayed in touch, and we got Chase to come down to the performance center through Make a Wish. That was his dream to come to the Performance Center. Unfortunately, about 10 days after that, he passed away. But his family said that WWE changed his life because, even though he was dying, Chase was able to realize his dream. So, it's very profound what we do.
I had the chance to attend your induction of Beth Phoenix into the WWE Hall of Fame this past Wrestlemania weekend. What would it mean to you and your family to get to see the Hart Foundation inducted into the Hall of Fame?
That would be so cool. To have my family inducted, my uncles and my dad, would be great. Obviously, my uncle Brett has been inducted, my grandfather Stu Hart has been inducted, and it's really quite something. But, it would mean so much to see my dad, my Uncle Brett and the Hart Foundation get inducted. I think one day it will happen. There's only so many people they can induct each year, so we have to be patient for it. Obviously, my dad would be over the moon. Just us picking out a tuxedo for my dad would probably be a whole episode of Total Divas.
And finally, do you have a prediction for the match this Sunday?
I was just talking to my friend and they were asking me who I thought would win. That's the thing about the Smackdown women's division is it's so unpredictable. Anything and everything can happen. Any girl can take it. I look at Tamina Snuka and I feel like she's one of the toughest women I've met in my life. The last few months she's been back on Smackdown, she's doing the best work of her career. I look at Becky Lynch and she is somebody that I wrestled with 10 years ago before I even got to WWE and I wrestled with her in Japan. I know how good she is. Charlotte is one of my favorite opponents in the ring. She's super tough and super driven. She's willing to take huge risks in the ring. Then I look at Carmella. She's proven herself in the WWE. And of course we all know Carmella has James Ellsworth in her back pocket. We never know the shenanigans they are going to pull. We'll see what happens. But, I think I'm going to win it.
Money in the Bank can be seen live on WWE Network at 7 p.m. Tickets are still available for the event, which takes place at the Scottrade Center on Sunday, June 18. For more information on tickets visit ticketmaster.com.